The world of fashion is dominated at the moment by throwbacks in all their various forms. The 1950s reigns strong with Cuban collared shirts and pleated trousers while boxy 1980s styled suits look set to sweep in soon. When it comes to hairstyles though, modernity still prevails with short, textured crops a la Becks the favoured go to, which sort of goes against all of the vintage vibes given off by our newfound love for dressing like Cary Grant running around at Club Med.
A style that Grant himself was a particular pro at was the side part, with his lacquered waves flowing from the prominent parting on the right-hand side of his do. While the side parting and its associations with timeless elegance are evident (see everyone from Don Draper to Clark Kent), the origins of the style are less clear, but it is thought to emanate from the military.
This high and tight side part style originally fashioned for soldiers picked up again in popularity at the beginning of the 2010s (think Macklemore – remember him?) but it can also be worn less severe and in rotation with other styles, as a side part is less reliant on the cut and more on the products and tools you have at your disposal. Here we trace everything you need to know to perfect it like a Hollywood icon from sitting down with the barber to preparing it right out of the shower.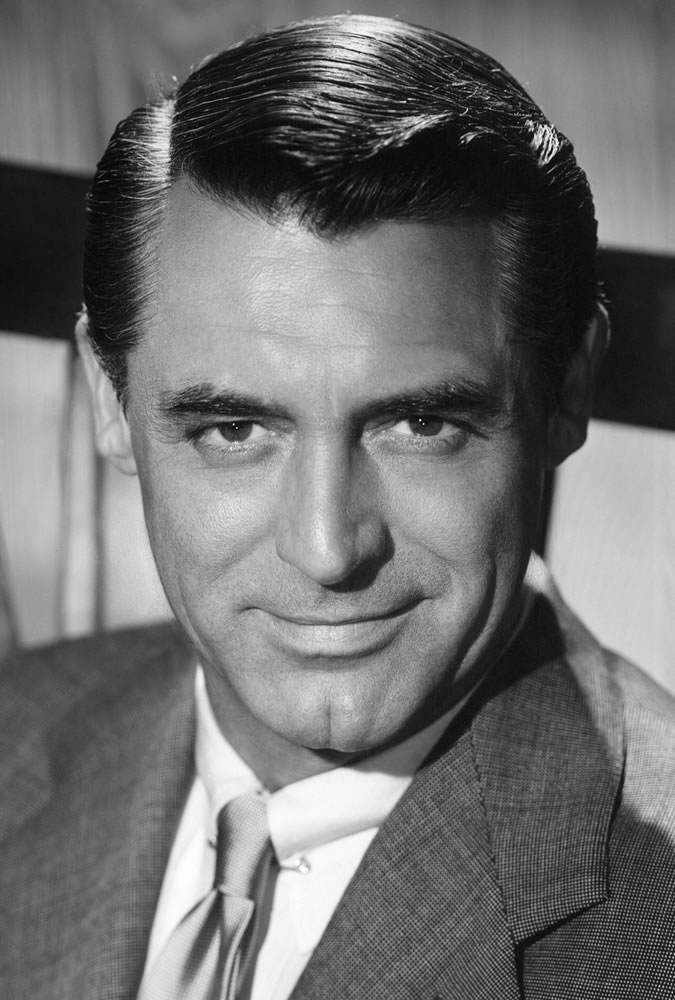 In The Barber Chair
"A side parting can smarten up most haircuts, from a skin fade to a tapered scissor cut," says Dan Glass, a senior barber at the Covent Garden branch of Murdock barbers. The key rule would be to ask for the sides shorter than the top, but it doesn't necessarily have to be shaven.
A classic 1920s styled combover as sported most regularly and recently by George Clooney requires more hair than the undercut military side parting (see: Brad Pitt). For this more vintage style, have it cut to a grade 2 or 3 on the sides or even just trimmed down with scissors and choose a grade 4 on top for the contrast. You may also opt for a hard parting, which is when a line is shaved to emphasise the parting of the hair – a modern creation that sharpens the distinction between sides further.
When it comes to deciding which side your parting is, according to Tom Baxter, award-winning barber and ambassador for OSMO hair products, you should follow the spiral of your cowlick (that frustrating bit that flies up at the back). If the hair spirals clockwise go left. If it turns the other way choose right. "Personal preference plays a role but if the part goes against your cowlick, it could be slightly harder to style."
As for how high the parting should sit on the side, Glass recommends placing it at your recession point "where the hair naturally divides between the top and sides". This section is usually where men first start losing their hair so if you are one of the unfortunate ones bear in mind that a parting here could expand this bald patch.
All hair types and shapes will suit a side part – it's a very open and loving hairstyle – but if you're looking for something to sharpen a round face, Baxter suggests you combine it with a fade or undercut to give more structure to the face. "Parting to the temples and close to your forehead will give your face a squarer shape and make it look less round."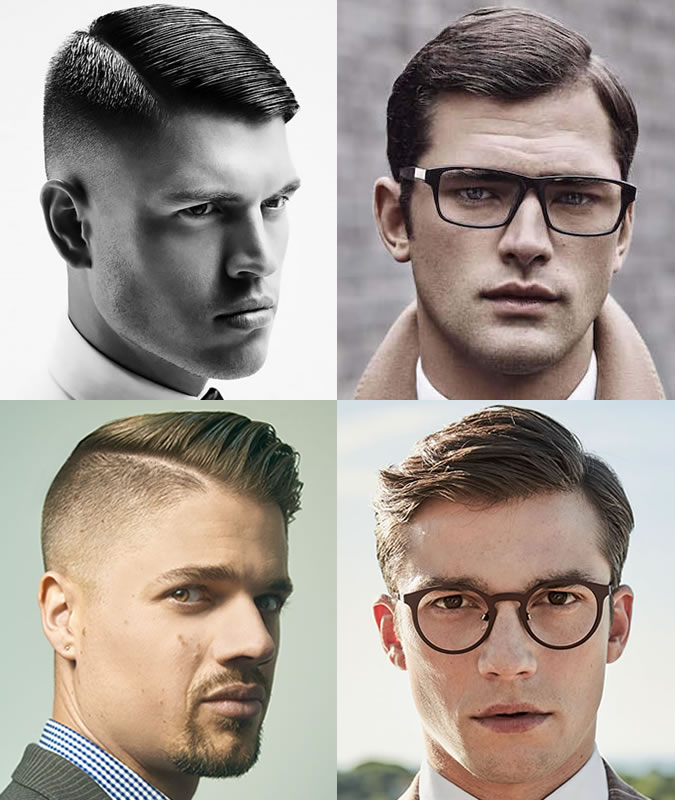 How To Style At Home
You're going to need a lot of product – we're talking about more gunky goop than Nickelodeon went through in the 1990s, only less green.
According to Glass, you can whittle the necessary items needed down to four key products. "Sea Salt spray, a hairdryer, either pomade for a sleek classic finish or a matte mud for a more modern twist and a sharp, fine-toothed comb."
Start with freshly washed hair and spray three pumps of the sea salt spray directly onto the top before scrunching it all in. The sea salt will prevent frizz and give your hair some hold while keeping it from looking greasy.
Then blow dry the hair to create volume if you're looking for something more natural and carefree or just towel dry it if you're trying to keep it flat before applying your chosen product.
Both paste and wax are matte and thick so difficult to comb through, but add some much-needed lift and volume to shortcuts and work well with fine hair. You can get a glossy look with gel but it will also go crispy in the day, so not great if you want to keep running a comb through your hair in the day to keep the part on point.
The best option is a pomade, which works especially well with medium-length to longer hair and has a distinctly wet look without all the crunch and clumps you get from a gel. Remember to buy one which is water-based or else you'll wake up with a terrible mess on your pillowcase. Pomade is also the easiest product to use for the next step – combing the parting into shape.
"Take your narrow toothed comb," says Glass, "and follow the parting back from the recession towards the rear of your head. Once you've created a clear, defined parting, comb the hair on the exterior of the parting downwards and the hair on the interior upwards and across. The more often your barber gives you a side parting in the barbershop, the easier and more naturally your hair will sit comfortably into a side parting."
And there you have it. For a more natural, less tightly controlled look you can use your hands, but nothing beats a comb for that classic side parting definition. Then you're just a grey Kilgour suit away from making like Cary Grant. Only watch there are no crop duster planes tailing you in the sky as you head into work.
Key Products