With a myriad of lotions, potions, ointments and creams out there promising to cure your acne, soothe your dry skin, mend your boiler and do your laundry, it can be a confusing task to pick a face wash that simply does what it says on the tin or, err, tube.
And with cosmetics brands embroiled in a jargon-fuelled arms race, it's not uncommon for the average guy to find himself scratching his head in the toiletries aisle while haplessly trying to decide whether the invigorating skin cleanser or the exfoliating facial gel would best suit his needs.
Which is why we've taken it upon ourselves at FashionBeans to sort the wrinkle-preventing wheat from the chai tea-infused chaff and bring you a carefully selected edit of the best face washes for men and the reasons they're worth investing in.
Buying Considerations
Obviously, a good face wash should, well, wash your face, but the perfect one will also keep it in tip-top form too and help manage unwanted skin conditions.
"For healthy-looking skin, you need products that not only clean but hydrate as well," says Claire Fynn, brand manager of skin cleansing at Unilever. "The right product will do exactly that, leaving you with healthier and stronger skin in the long run."
Keeping your face nourished is just as vital as keeping it clean, meaning you should take a few minutes to consider a few factors before slapping any old gunk on it.
Ingredients
The skin on that delicate little face of yours is much thinner than on the rest of your body and is therefore is generally more sensitive, so it pays to know what you're putting on it.
Parabens are a family of chemicals used to increase the shelf life of grooming products such as body washes and shampoos. While there's no definitive research to show that they're dangerous, some studies suggest they can wreak havoc on that handsome mug of yours, particularly if you're prone to dermatological issues such as eczema or psoriasis.
If you do fall into that camp, sulphates (commonly listed as sodium lauryl sulphate), synthetic fragrances and artificial colours are also best avoided. Your face will thank you for it.
Skin type
Whether you're no stranger to dry skin, breakouts or more than your share of oil, the natural characteristics of your face should dictate what kind of cleanser you choose.
Those longwinded descriptions on the bottles may be confusing, but most of them are there for a reason. Using the wrong type will only exacerbate whichever faced-based issue you are trying to fix.
Look for products that are specially formulated for your skin type – oily, dry, sensitive or combination – and let that guide your decision.
Special Features
Sure, some of the claims made by cosmetics companies are straight up snake oil. But some, on the other hand, are actually worth taking into account.
Added extras in your face wash such as exfoliators, SPF or one that can double up as a deeper cleansing mask can help save time as well as cabinet space, all while getting you ready to face the day.
The Best Face Washes For Men In 2018
Aesop Fabulous Face Cleanser
Aesop's visually appealing grooming products aren't the cheapest options available, but they're easily more handsome than anything else you could stick on your bathroom shelf.
Packed inside an apothecary-style bottle, this one has a subtle bergamot aroma and is specially designed to clean your face without stripping it of essential oils needed to keep the face moisturised.
Buy Now: £33.00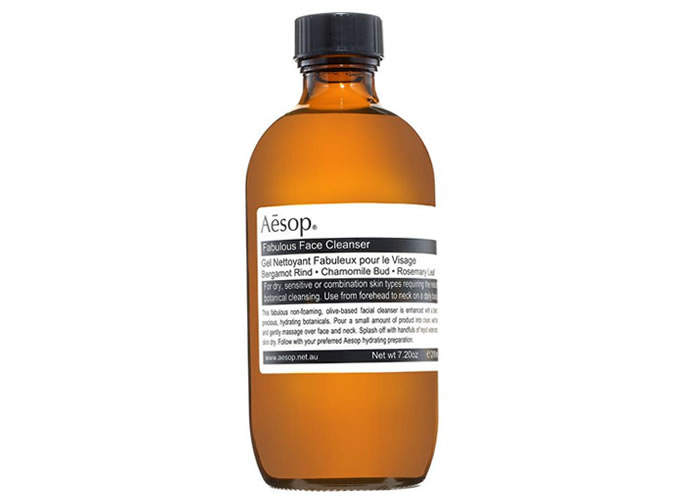 Anthony Glycolic Cleanser
After finding himself frustrated at the lack of quality grooming products available for men, Anthony Sosnick took matters into his own soon-to-be expertly moisturised hands.
Two decades on, the brand's paraben-free cleanser is one of its hero products, using glycolic acid as a natural exfoliant to remove impurities before pumping the skin with soothing vitamins A, C and E.
Buy Now: £26.00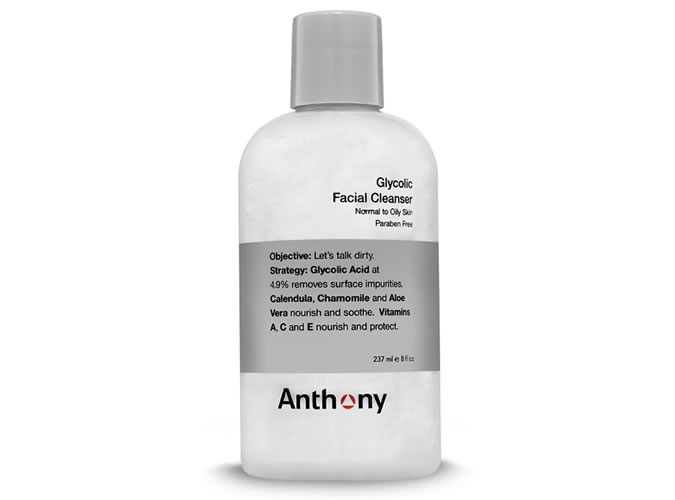 L'Oreal Men Expert Pure & Matte
If the sheen on your forehead creates an infinity mirror effect when you look at yourself in the bathroom mirror, it might be time to think about de-oiling.
This miracle fix from the experts at L'Oreal uses a non-greasy formula packed with exfoliating microbeads to leave skin mattified and free from spot-causing build-up. The perfect way to get your mates to stop doing their quiff using the reflection on your chin.
Buy Now: £5.00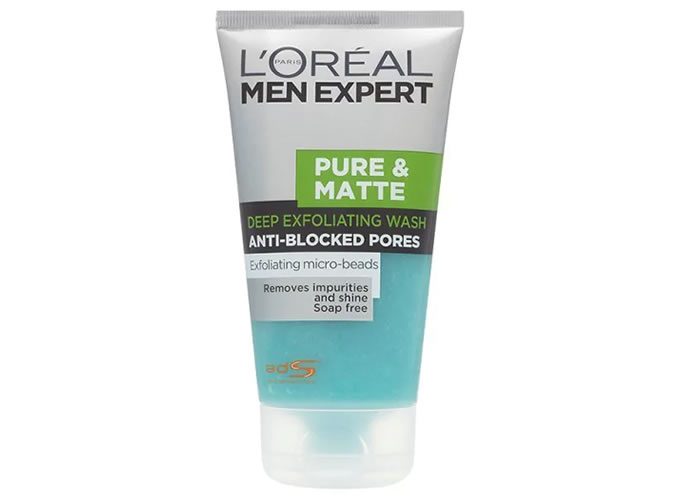 Clarins Exfoliating Cleanser
If you understand what 'hard water' is and live somewhere that has it, you'll be all too familiar with the damage it can do to your skin.
Fortunately, Clarins has produced this nourishing cleanser to combat the drying effect of high mineral content while also eliminating impurities and traces of pollution. Put simply: if you live in a city, this is the face wash for you.
Buy Now: £21.50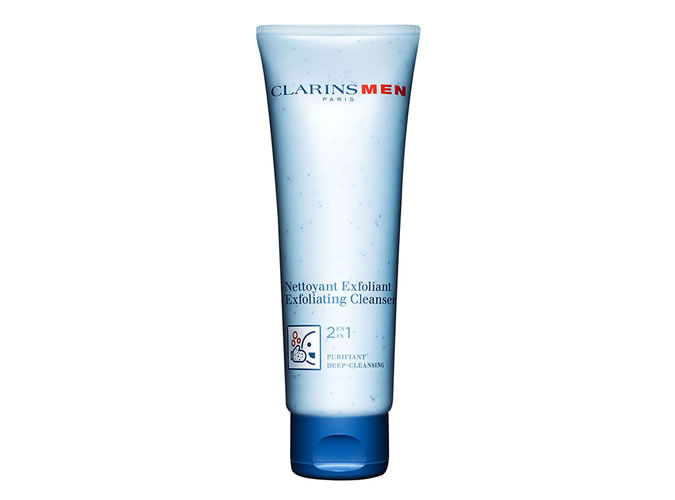 Dove Men+Care Face Wash
Skin that's drier than a week-old cracker in the Sahara Desert is no man's friend because it can lead to cracking and increased sensitivity. Luckily, your choice of face wash can provide a solution.
Dove's Men+Care range is formulated with the same lipids naturally present in your skin. Which means you can keep the flakes and the spots at bay in one fell swoop.
Buy Now: £15.10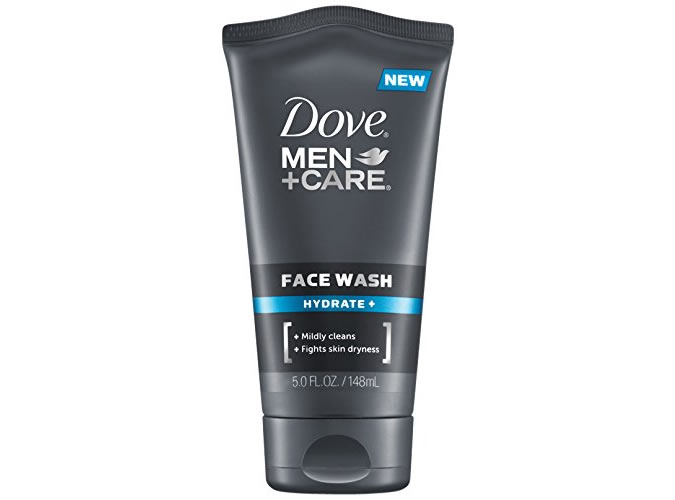 Dr Jackson's 07 Face Wash
Simon Jackson spent the best part of two decades researching the use of natural ingredients in skincare, so you know you can trust the Dr when looking for a quality cleanser.
Free from chemical nasties and with a light citrus aroma, this aesthetically pleasing face wash works up into a rich lather to keep your skin looking as fresh and clean as the branding.
Buy Now: £25.00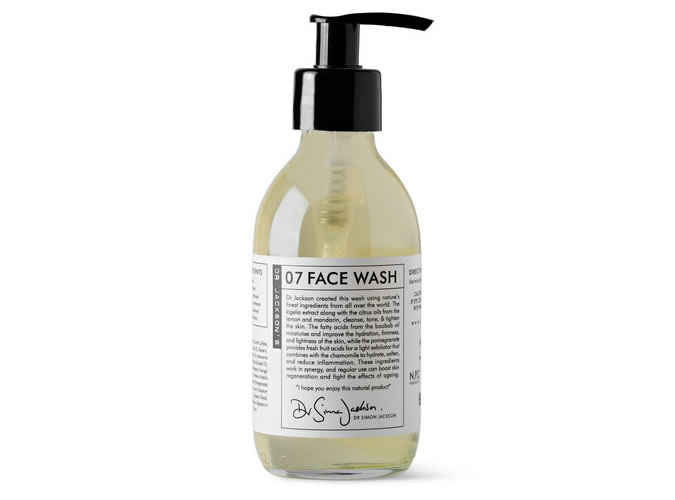 Clinique For Men Face Wash
No guy wants the sunlight bouncing off his forehead, blinding everyone around him. But even more annoying is the pimples caused by excess oil. The secret? Cut those pimples off at the source.
This shine-combatting wash from Clinique will do just that. Lather it up on a damp face and watch in amazement as the BP spillage disappears and the spots stop cropping up.
Buy Now: £13.20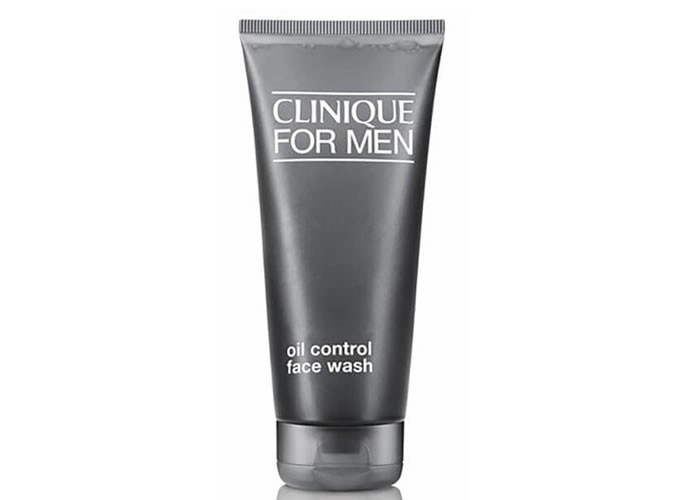 The Body Shop For Men Guarana & Coffee Face Wash
Not got time for a morning coffee? Kill two birds with one stone and rub it all over your face instead (not literally.)
Whether your a morning person or not, the combination of Brazilian guarana and Ethiopian green coffee in this energising cleanser from The Body Shop is almost guaranteed to give you the kick you need to wake up.
Buy Now: £9.00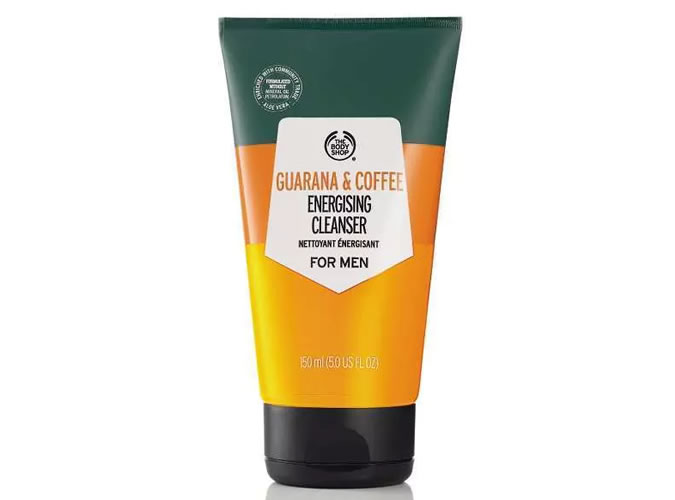 Elemis Men Deep Cleanse
English oak bark, peppermint, milk protein – you don't have to understand what all those things do to know that they sound good for your skin.
The Deep Cleanse face wash from Elemis features all of them, working together to unclog pores, remove grime and dirt from pollution and ultimately leave you feeling refreshed, revitalised and ready to go.
Buy Now: £18.70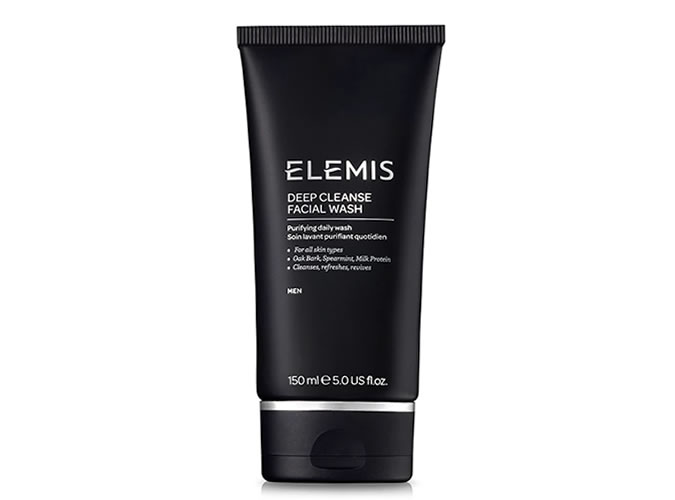 Kiehl's Facial Cleanser
Whether your skin's as sensitive as a baby's or as rough and thick as an elephant's, Kiehl's Ultra Facial Cleanser is formulated to cater for it.
Particularly good for combination skin (oily in some parts, dry in others) the pH-balanced liquid cleanser removes dirt and debris without stripping the skin of its natural oils and drying it out.
Buy Now: £16.50