It's not too long ago that getting your hands on an eye cream meant stealing from a female relative or heading to a makeup counter with the discretion of an MI5 operative for fear of being spotted by your mates.
What a time to be alive – today blokes can't move for choice. Which is handy, seeing as if you drink, smoke, eat salt, stay up late, stare at screens or are just generally subject to the same ageing process as everyone else, the effects will show on your face.
The downside to that is the mind-boggling array of eye products on offer can make it pretty confusing to find the right one. That's why we spoke to London-based skin specialist and founder of Zelens skincare, Dr Marko Lens, to find out how to banish every bag, ditch every droop and put an end to every puffy spot.
Why Use An Anti-Ageing Eye Cream?
Given where on the body your eyes are, you'd be forgiven for thinking an ordinary face moisturiser would do, but that's not the case. "Eye creams have different activities to regular face creams, and target different problems associated with the area," explains Dr Lens. "The skin around eyes is thinner than on the rest of the face and is more vulnerable to external aggressors. Also due to the muscle contractions of the orbicularis muscle, it is more prone to wrinkles."
Aside from the fact that our peepers come with their own unique set of problems (the type that causes work colleagues to say "damn, Terry, you look like crap today), regular face creams are often too harsh, greasy or just simply don't work.
More than just snake oil, there's a reason eye creams are in a grooming category of their own. Use them daily, and you can expect to see less dark circles and, over time, reduce the speed at which your vices show.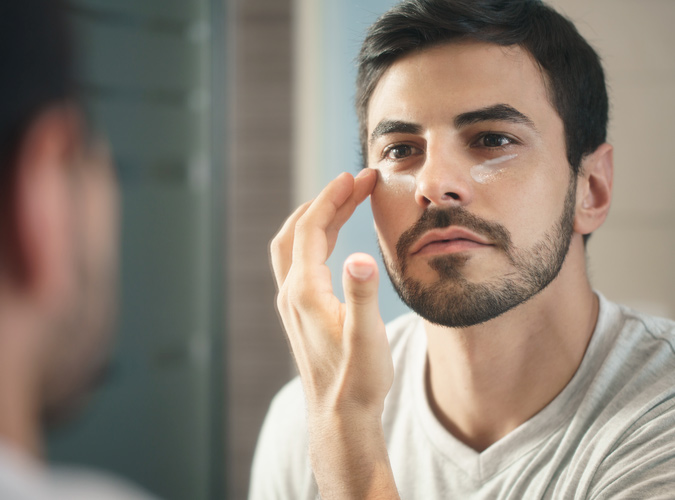 What To Look For In An Eye Cream
Hydration is key to swerving panda eyes, so it's important that any eye cream you use acts as a good moisturiser (duh), but it should also tackle specific face-based issues.
"Problems can increase with age," says Lens, "so, it needs to target the appearance of fine lines and wrinkles, reduce the look of eye bags (puffiness) and diminish the appearance of dark circles."
There's only one way this three-pronged approach is going to be achieved, and that's with the right ingredients. Look our for peptides (these help to create more elastin and collagen in the skin to smooth out wrinkles), caffeine (anti-inflammatory), probiotics (which promote the good bacteria on your skin), retinol (vitamin A which helps cells regenerate), anti-oxidants (which fight off free radicals which cause cell damage) and hyaluronic acid (this attracts water, making skin plumper and smoother).
How To Apply An Eye Cream
Waking up looking more refreshed (or at least marginally less hungover) isn't as simple as just buying the stuff, you also need to know how to use it.
To get the most from an eye cream, slather it on at night when the skin enters repair mode. How you do so depends on the type of product, which will either come in a pot — in which case, you should you use your ring or pinky finger to avoid pulling the delicate skin — or a roll-on applicator, which is sometimes fiddly, but more hygienic than sticking your (probably dirty) finger in the goop.
Dot or roll the product along the upper and lower lids, massaging gently inwards towards to the nose, not outwards (which seems a bit counterintuitive, but it doesn't drag the skin as much.)
For an extra hit of anti-inflammatory action, Lens says, "you may prefer to keep a gel refrigerated in the summer months, but a good eye cream will work no matter the consistency." So, choose the type of formulation you like best.
The Best Anti-Ageing Eye Creams
Clinique Anti-Fatigue Depuffing Eye Gel
Clinique's anti-fatigue eye gel is packed with skin-smoothing hyaluronic acid and caffeine. But its secret weapon is a cooling metal roller ball that will send eye bags packing. Forgot bacon sandwiches, this is the ultimate hangover cure.
Buy Now: £26.00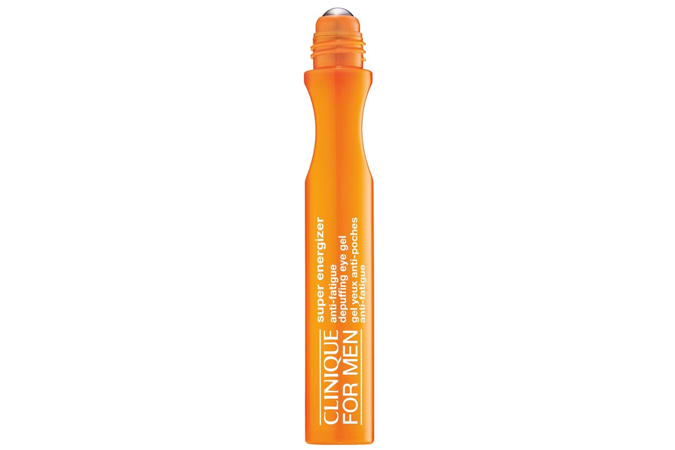 Lab Series Max LS Power V Instant Eye Lift
In need of some heavy lifting? If your concern is sagging skin, you can have a procedure known as a blepharoplasty – it's like a tummy tuck for the eye. A less drastic option is Lab Series' Power V Instant Eye Lift, which boosts natural collagen production and tightens the skin around the optical area.
Buy Now: £43.00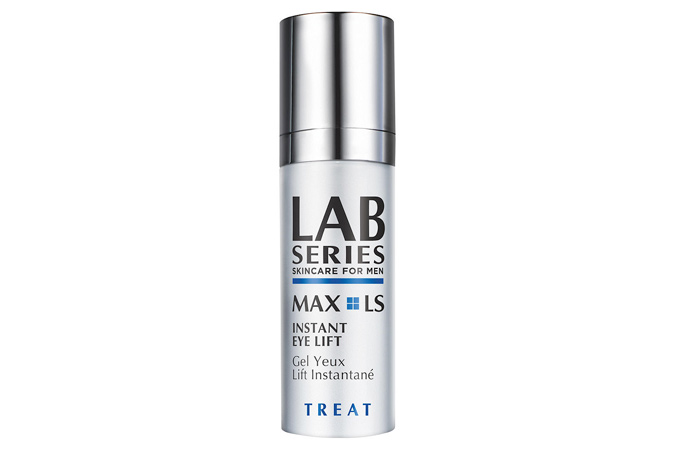 Tom Ford Anti-Fatigue Eye Treatment
Got eyes the size of pinpricks? At £56 for a teeny 15ml serving, Tom Ford's luxury eye treatment is the most expensive on this list. It does, however, have a metal applicator tip to reduce puffiness that's pleasingly cool on the face, but Ford is super secretive about the formula. So, at that price, we'll assume it's a mix of unicorn tears and pixie dust that makes it so effective.
Buy Now: £55.00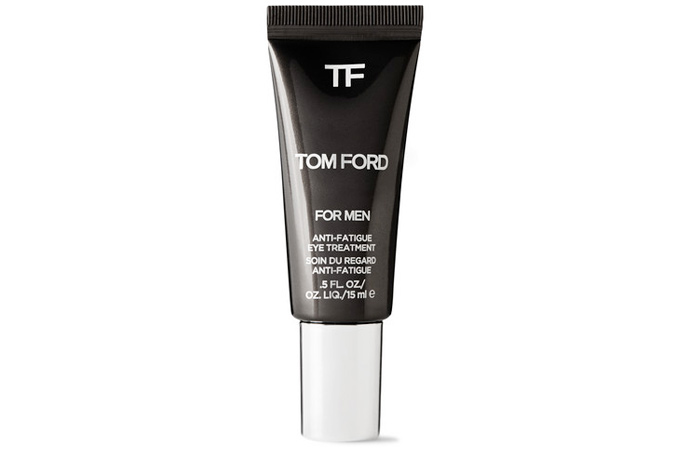 Kiehl's Eye Fuel
Fans of Kiehl's nose-tingling facial fuel shouldn't give the eye fuel a miss. Caffeine and vitamin B3 are the active ingredients here that help to reduce dark circles. It's unscented too, which is important for the sensitive area, as artificial fragrances can irritate eyes.
Buy Now: £23.00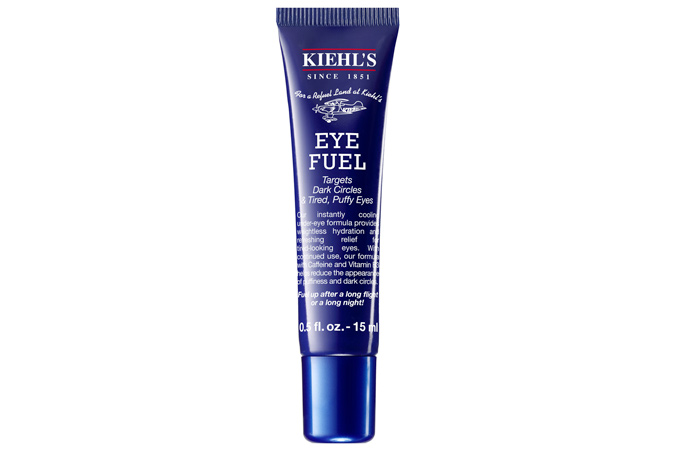 Sisley Eye Contour Mask
Despite being (very, very) expensive, this eye cream is also the most 'affordable' that posh French skincare brand Sisley makes – so think of this as entry-level luxury eye care. It has a light gel consistency that smooths out crepe-y lines and gives lasting hydration, so you should be able to feel it working for some time. It might be mega bucks, but it's worth every penny.
Buy Now: £81.00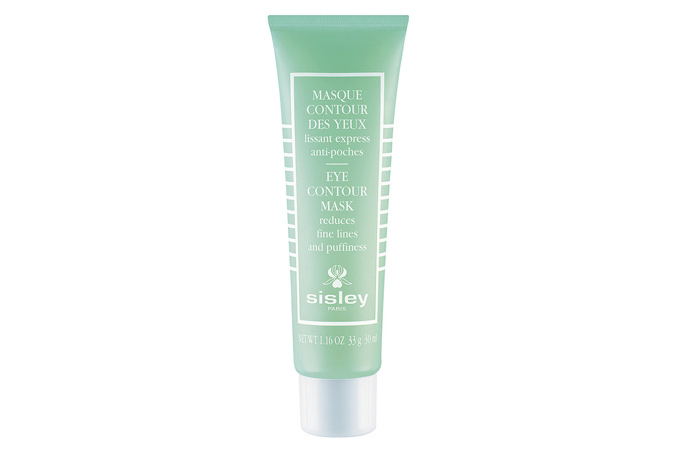 Dr. Hauschka Eye Balm
Planet-friendly skincare expert Dr Hauschka has an excellent eye balm for more mature skin. If you fall into that camp and are prone to dehydration, this melting balm provides a hefty drink for a thirsty face. It can look a bit greasy on application, but absorbs quickly and leaves no trace.
Buy Now: £30.50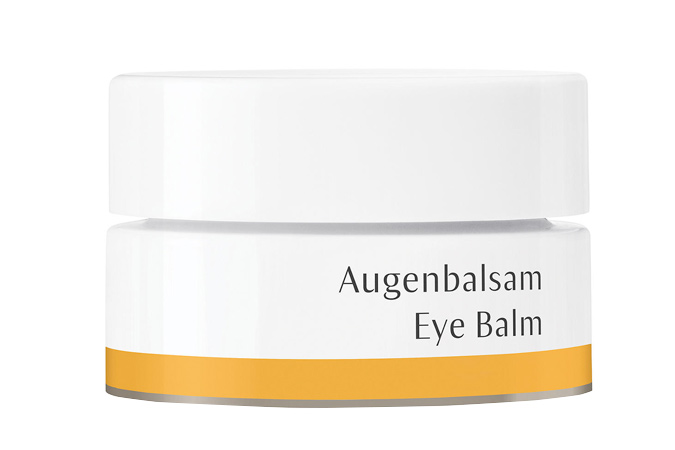 L'Oreal Hydra Energetic Eye Roll-On
One to keep in the desk drawer when putting in the long hours. L'Oreal's Hydra Energetic Eye Roll-On diminishes dark circles and eye bags and feels remarkably invigorating – especially for the number crunchers who experience screen eyes.
Buy Now: £11.49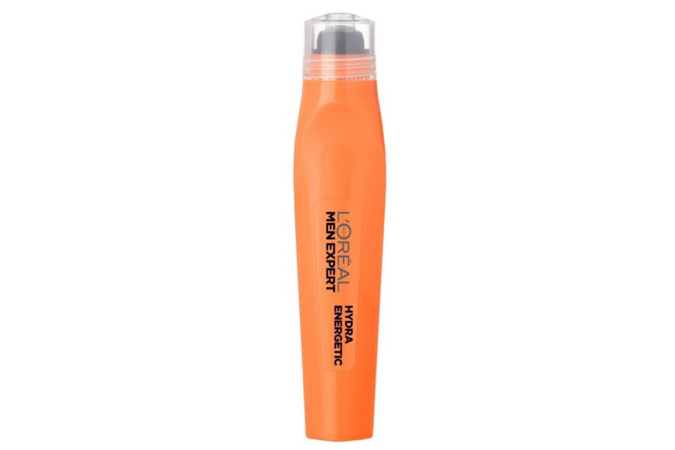 Bulldog Age Defence Eye Roll-On
The cooling roller ball technology used by luxury brands doesn't always have to come with a bank-breaking price tag. Bulldog's Age Defence Eye Roll-On is formulated with anti-oxidant rosemary, echinacea and vitamin C to care for the delicate eye skin. It does the job and won't make your eyes water at the checkout.
Buy Now: £10.00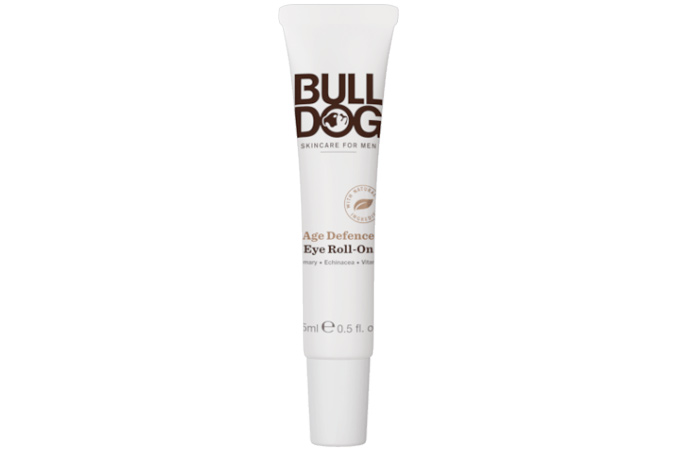 Ren Vita Mineral Active Eye Gel
The pump action Active Eye Gel from clean skincare brand Ren contains arnica (a natural bruise healer) and ginseng to cool, moisturise and brighten the eye area. In short, no one has to know how hellish your week has been.
Buy Now: £24.00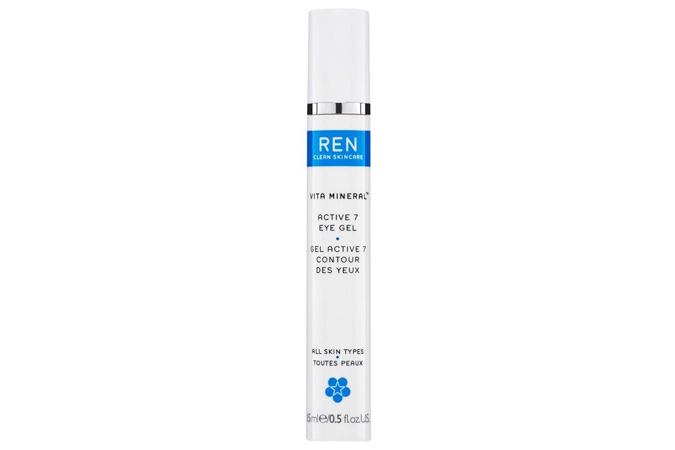 Aesop Parsley Seed Anti-Oxidant Eye Serum
Three drops of Aesop's anti-oxidant packed eye serum is all you need for an application, and the dropper delivery ensures you won't waste it. With botanical ingredients and a high dose of vitamins, it has a fresh feeling and absorbs well.
Buy Now: £57.00