Clutching for life somewhere beneath your epidermis is that fresh-faced man you once were. Over the years, pollution, ageing, stress and grooming mishaps have combined to ensure that looking your best is rarely easy.
Fortunately, that latter reason is, by its very definition, avoidable and, to an extent, reversible. Side-step these toe-to-face faux pas and your appearance will thank you for it.
You're Not Moisturising Before Bed
An error as commonplace as blunt razors in a man's bathroom, it's easy to think that as day turns to night, you can put your grooming regime to bed.
The truth, however, is that things are just getting started for your skin after using your evening face wash. "Cleansing strips away dead cells, dirt and bacteria, but it can leave the skin dry and lacking hydration," says Dr Anjali Mahto, consultant dermatologist at London's Highgate Hospital.
The Fix
At night, the skin switches into recovery mode, and cells start to repair themselves up to three times faster than during the day. To help the process along, invest in a solid night cream containing a higher concentration of skin-saving ingredients like vitamin E. A little of this and you'll wake up more handsome.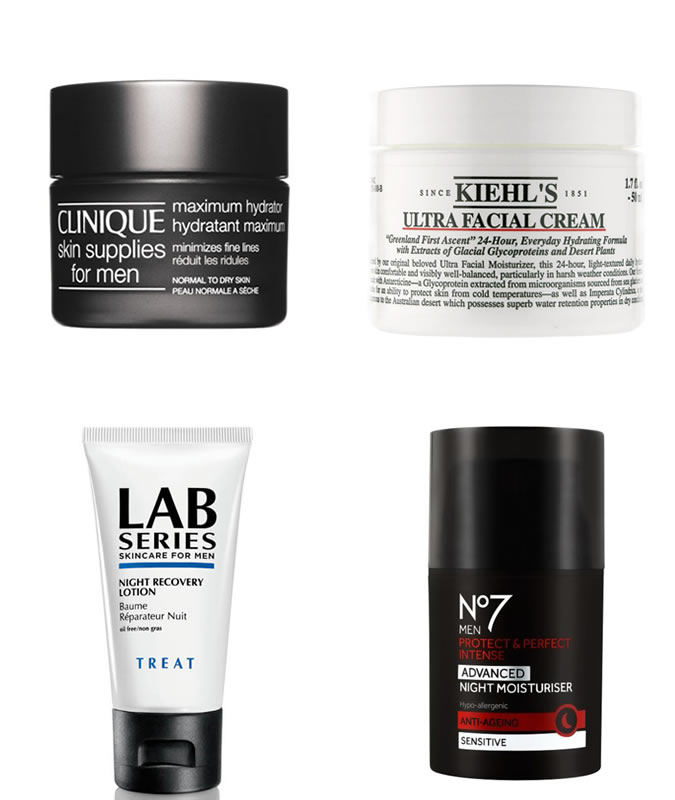 Cleaning Your Beard Is A Rarity
We get it, beards are meant to be rugged. You grew one to look more like Prince Vultan from Flash Gordon (well, kind of), not spend hours in front of the mirror fussing over your top lip topiary like it's a toy poodle.
Problem is, they need the same level of care you'd apply to the hair on your head, lest they go wiry and greasy and you end up looking like a hipster who's fallen on hard times.
The Fix
If you want to stand a chance of anyone getting up close and personal with your epidermis, arm yourself with a dedicated beard wash which banishes beardruff without parching the hair or skin underneath. Use this as a prelude to a nourishing beard oil which will soften the individual whiskers and make them easy to tame with a brush.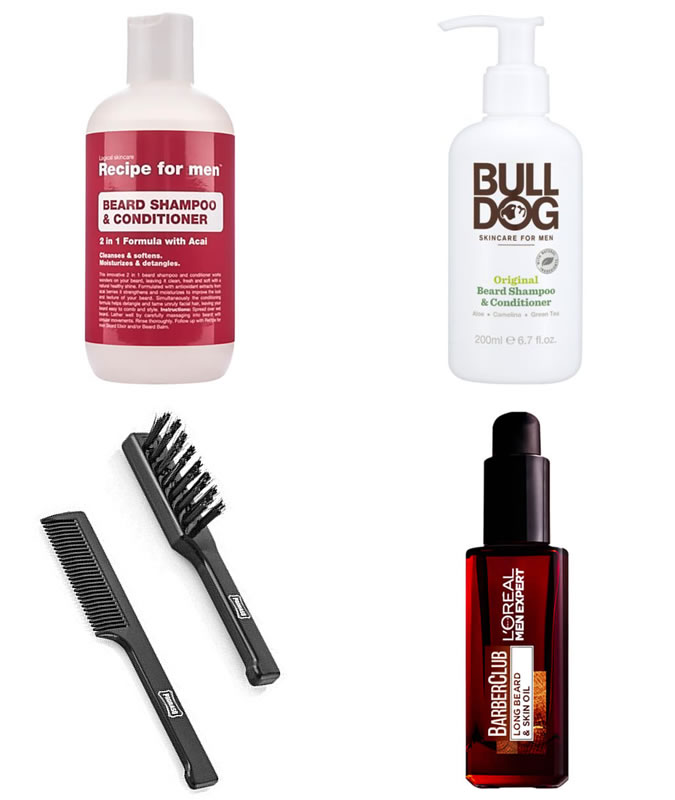 Your Showers Are Too Hot
Few things are more relaxing than a long, hot shower. Maybe just meditation and, you know, gin. But turning up the heat on the regular could land your skin in hot water.
Scalding temperatures dry the skin out and can aggravate a range of issues such as rosacea, a red rash that spreads across your face like acne on steroids.
The Fix
Chill out. If the benefits of a cold shower aren't enough to convince you to dial things all the way down, Kamli suggests opting for lukewarm water and protecting the skin with a soothing body wash that restores the skin's natural pH.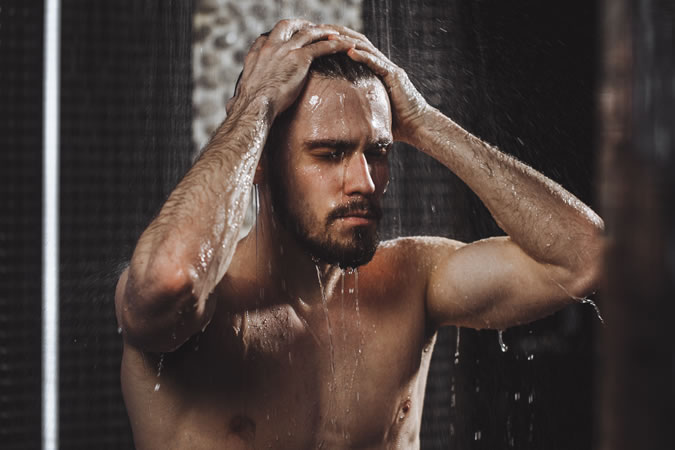 You Counter Hair Loss By Growing More Hair
On paper, lengthening your hair would seem like the sensible solution to receding at your temples or crown.
But, as Andrew Cannon, managing director of barbershop Ruffians explains, this often accentuates the areas that are thinning. "This is especially true if you have a side parting or, even worse, a comb-over. Keep it short and sharp, for your own good."
The Fix
In addition to picking the right style to hide a thinning thatch, there are also several hair products on the market that, if right for your hair type and style, add thickness (or at least the illusion of it) without causing your hair to stick to your head or become greasy.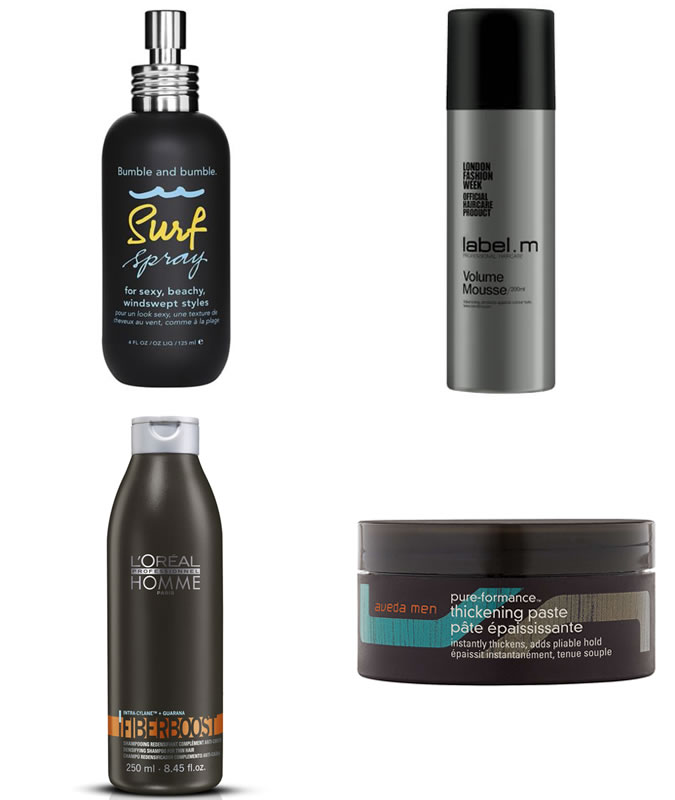 You Have A Laissez-faire Attitude To Manscaping
We get it, no man likes the idea of taking scissors to his scrotum, but on the other hand, no one you hop into bed with is going to want to go near a set of overly hairy plums. So it's your choice: Wookiee or nookie.
And manscaping doesn't just include blindly going at your bits with a razor. Chest hair, nose hair, ear hair, it all needs to be kept under control. Fortunately there are a few helpful tools that mitigate the, gulp, risk of it all.
The Fix
An electric trimmer can be used for the bulk of the body work here, flanked by a smaller battery-operated detailer or round-nosed scissors for areas like the nose and ears. When heading south of the waistband, step away from the electric gizmos and opt for a simple razor or dilapidatory cream designed for intimate areas. A bible and a shot of whisky wouldn't go a miss, either.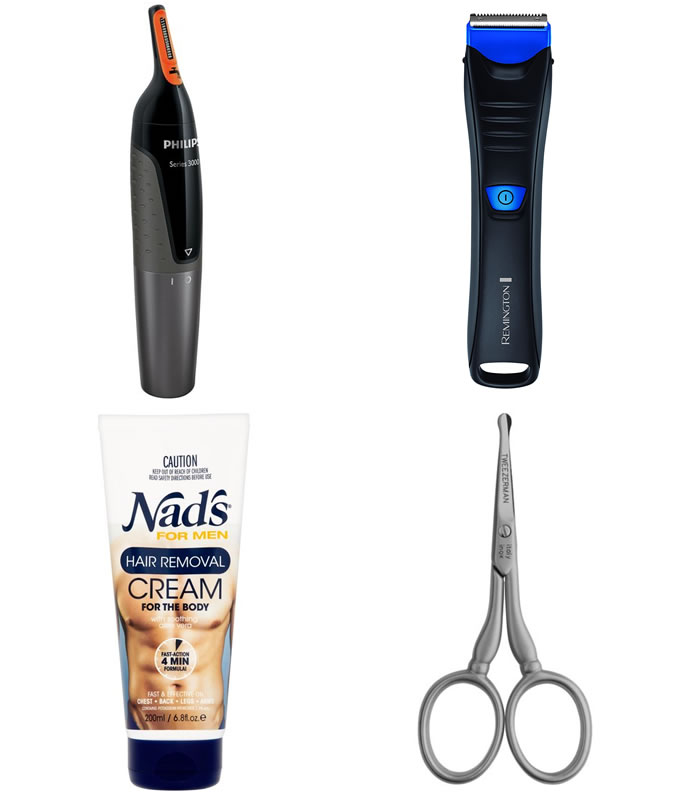 Your Antiperspirant Hasn't Been Updated In 10 Years
When it comes to deodorant, it's in a man's nature to find something in a gunmetal canister that does the basic job, then systematically buy the same one every month until the day he breathes his last breath.
Aside from the fact that's just plain boring, your body also adapts to an antiperspirant after two to three months, rendering it useless. In short, underarm science moves fast, and so should you.
The Fix
Just as your fragrance choice matures – we hope you're experimenting with oud as well as vetiver this year – so should your deodorant. Picking the right product for your pits comes down to your lifestyle and how you need it to work, so take time to shop around and remember to switch things up regularly.
You Pick At Ingrown Facial Hairs
Designer stubble may be the closest you'll ever get to looking like Tom Ford, but short, sharp hairs have a nasty habit of catching in your skin.
Ingrown hairs look like spots, which is why you pick at them. Bad choice, says Yasmina Kamli, senior aesthetician at London Real Skin. "The more you irritate them, the more they'll make you suffer. Fiddle too much and they can even scar."
The Fix
Firstly, stop touching your face. Then, reach for a glycolic acid treatment that will remove dead skin and free the hair. As a preventative measure, always use a gentle scrub and warm water prior to shaving to remove dirt from the surface of the skin and lift the hairs, before following up with a post-shave balm.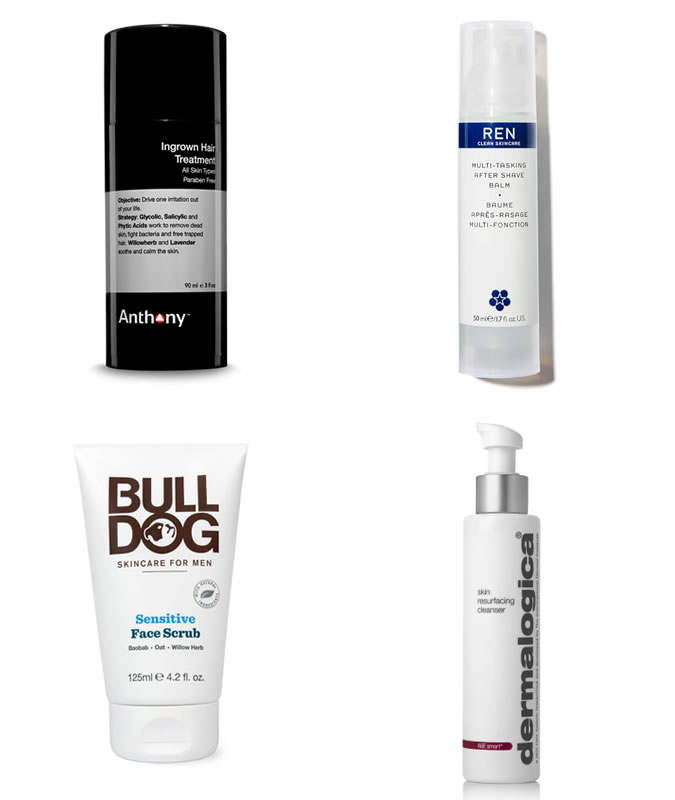 You Go To The Barbers Unarmed
Dropping yourself into a swanky leather barbershop chair without packing the right knowledge is like a soldier dropping behind enemy lines with bad or no intel.
Talented and sharp as your scissor-smith may be, their skills are rendered redundant when you want a textured French crop with a drop fade but accidentally gesture for a bowl cut.
The Fix
Before your barber even has a chance to ask what you want, make sure you've researched at least the difference between a textured or blunt cut, what kind of crop you want, whether you desire that it be taken high or low, and if clippers are for you. They'll be able to offer advice based on your face shape and overall style, but this at least gives them a starting point. If in doubt, avoid a bad haircut by taking a picture with you.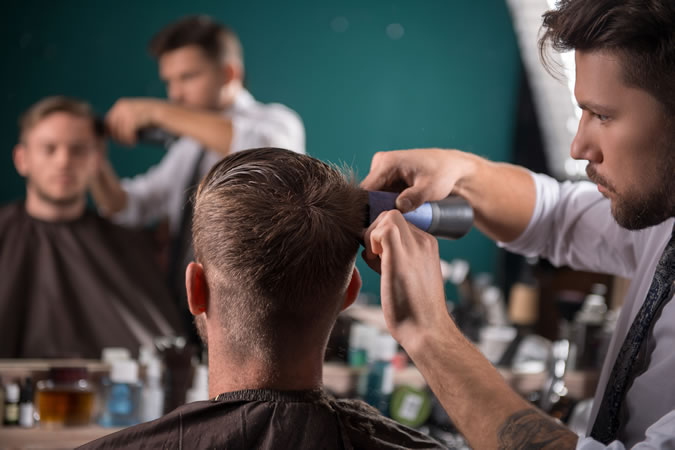 You Only Use Sun Protection On Holiday
The most effective protection against the sun is a dark, windowless room. But if like most functioning adults you have a job and friends, you need another way to fend off UVA and UVB rays, which cause around 80 per cent of photoageing and even cancer.
Annoyingly, these damaging rays can punch through cloud cover, even when heat can't. So just because you're in a cool jacket doesn't mean your skin is not at risk.
The Fix
You don't have to get up at the crack of dawn every day to bathe in sun block. An SPF moisturiser applied daily as part of your morning routine can help prevent what other products try to reverse without the thick, sticky consistency or we're-off-to-the-beach smell.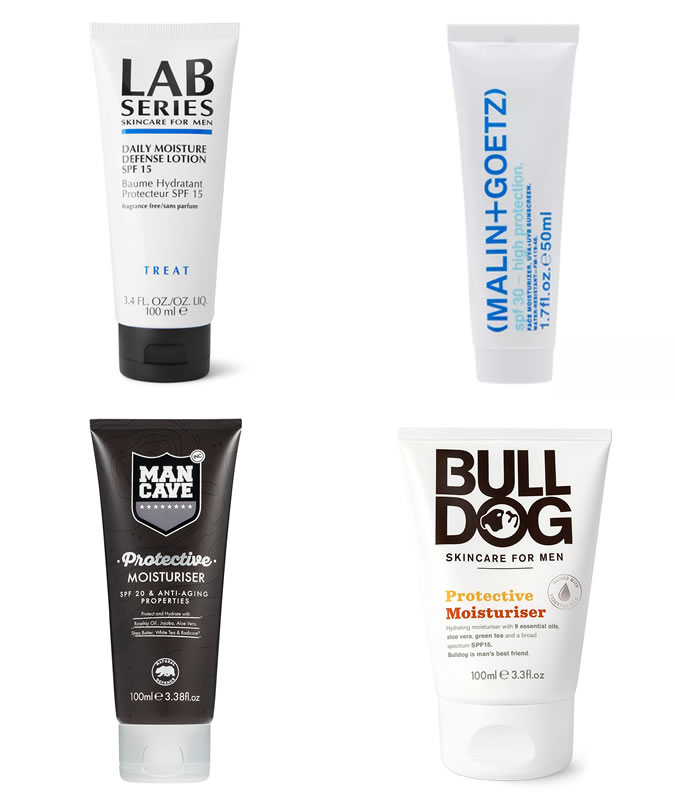 Washing Your Hair Isn't A Daily Thing
Blah, blah, chemicals; blah, blah, natural oils from your head. If you're going to approach hair care like a hippie who can't let go of the 1970s, you'd best go all out and sign yourself up for dreadlocks.
Providing you buy right, the idea that showering strips away essential oils is nonsense according to Marilyn Sherlock, director of the Institute of Trichologists. "Technological advancements have done away with that archaic problem."
The Fix
With everything from dirt to styling product threatening to clog your locks, Sherlock advises that a pristine scalp is a healthy scalp. To that (nice, non-split) end, keep your pompadour on-point with a daily shampoo that strengthens the individual hairs while keeping your scalp clean using natural oils.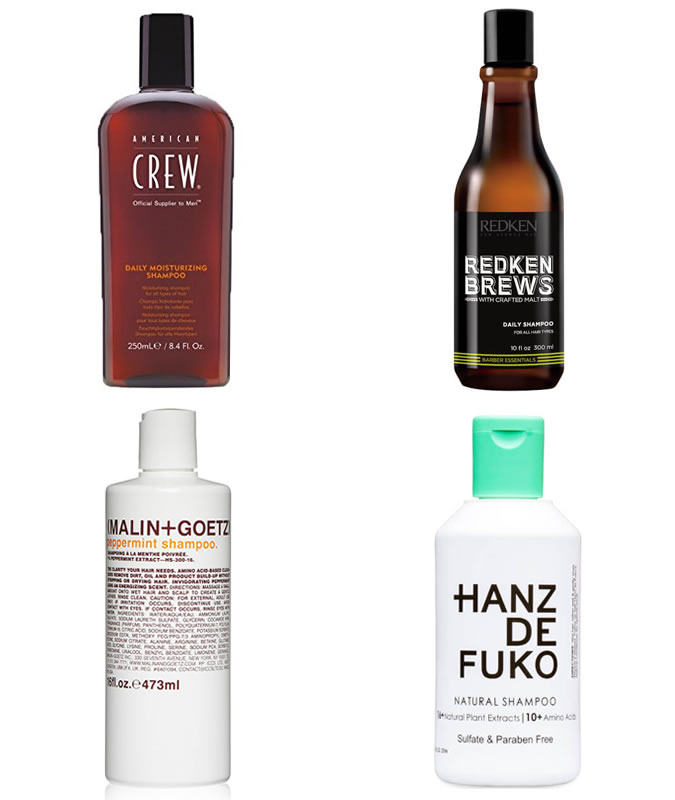 Razors In Your Bathroom Are As Old As The Sun
You wouldn't wash your face with gravel, so it makes sense not to want to carve it to pieces by using a rusty blade.
Most razor heads have done their best work after a few uses. To ignore their expiration is to damage your face beyond repair. "You can expect burning, itching, stinging and redness," says Mahto. "Sharp blades require less pressure on the skin and therefore cause less damage."
The Fix
If you don't trust yourself to make it to the shops before your blades become duller than the sex life of a toothpick, sign up for a shaving subscription service to receive deliveries at regular intervals. Alternatively, opt for an electric razor, which features cutters that last between four and 18 months.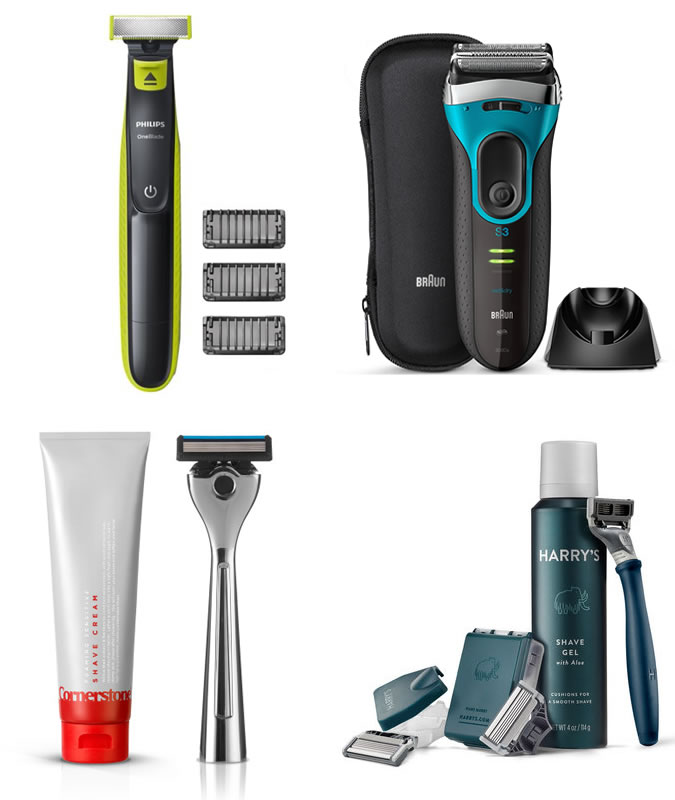 You Unleash Your Unkempt Feet On The World
It's little wonder that the areas of your body you see the least receive the least care. But that's no excuse for wearing gross underwear, and it's no excuse for harbouring gross hooves either.
Also, it's accepted science that all feet are gross – yours, ours, even David Beckham's. There are, however, a few measures you can deploy to tame gnarly talons.
The Fix
Dr Mahto believes the easiest way to make feet look semi-presentable in sandals is to take a foot file to any unsightly calluses and patches of dry or hard skin. Of course, this advice doesn't stand if your nails haven't seen the business end of a clipper in months, but we really shouldn't have to tell you that.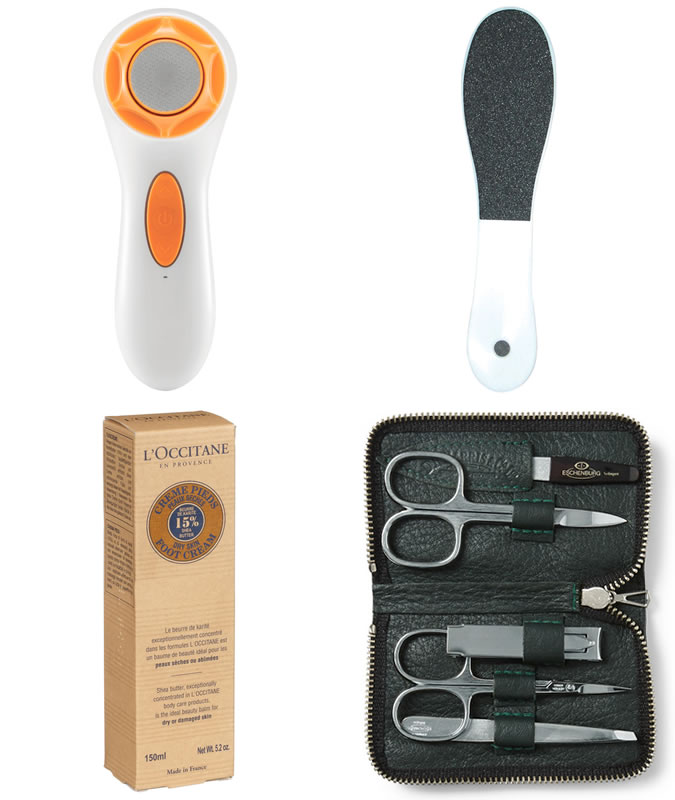 You Have A Jawline Beard
Perhaps you think it makes you look angular, or maybe you're a 1990s garage megafan holding on to an unhealthy obsession with Craig David. Whatever the truth of it: a jawline beard is never okay.
Leaving the underside of your chin bare not only looks just plain weird, it's also the easiest way to achieve an accidental double chin. Look down at your phone: double chin. Turn your head: double chin. Yawn: you get the idea.
The Fix
Unless you want the grooming police to revoke your right to have one, learn how to trim your beard properly. That means tapering the hair under the neck (but no lower than your Adam's apple) and clearing up anything above the cheek line.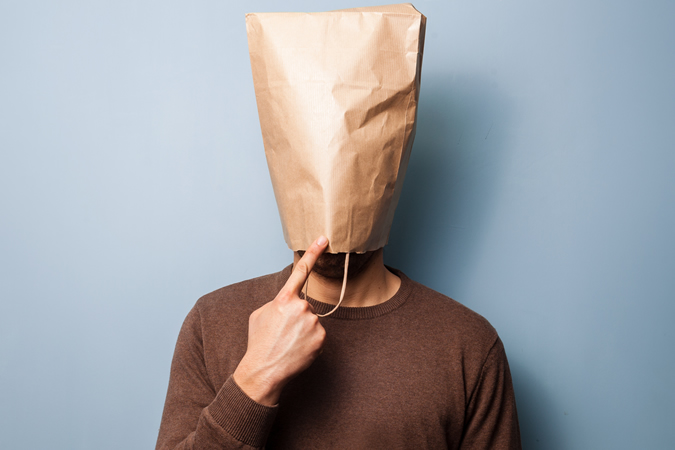 You Don't Own A Summer Hat
Aside from being an outright style faux pas when you consider the stylish selection on offer this season, not owning a summer hat is problematic for other reasons too.
Lathered in SPF as your body may be, your scalp is exposed to the sun for as long as you're outdoors. And unless you're sporting a mane as healthy as those on the Hemsworth brothers, UV rays are probably getting through.
The Fix
How you address this depends on your own individual look: street style lovers, grab a baseball cap; dandies can just about get away with a Panama or straw trilby; for everyone else, you've probably noticed bucket hats are back on-trend, or there's that ever-popular peaky blinder of a hat — the flat cap.