Even in our enlightened, post-metrosexual times, men's hairsprays occupy something of a grey area in grooming, being products which are often used but rarely spoken about. And it's all down to a spectacularly bad reputation, which has proven to have a hold strong enough to rival even the most unrelentingly powerful styling product.
Hairspray, naysayers claim, decimates the ozone layer (no longer true …mostly) and is the preferred mop-freezer of a certain perma-tanned POTUS (completely true). But, thanks to the wonders of modern hair products, a crusty quiff and an irrevocably damaged atmosphere are no longer givens when wielding a can.
"As soon as the word 'hairspray' is used my male client base seem to want to run away," says Ricky Walters, Owner and creative director of London hairdresser SALON64. "Even the bravest men can be terrified by a little spray, which for years has had a female, girly stigma attached to it."
It's clear that hairspray's outdated image lives on in the minds of many, but ducking the spray can is ill-advised according to Walters. "Hairspray is my go-to product when cutting and styling men's hair. It's an incredible way to hold a look in place instantly. Male clients tend to not want to spend a lifetime styling their own hair in the morning and need longevity in the style they have created. Hairspray is perfect on both counts."
Time saving and endurance aren't the only attributes that make hairspray one of grooming's unsung heroes, either: it's essential for certain hair types. "Often those with fine, limp or oily hair contribute further to their hair problems by using paste, gum, gel and creme all of which are oil based," says Walters. "Opting for a hairspray can create the same designer disheveled look without having to OD on a greasy pomade."
It's not only problem hair types which can benefit from a spritz of vapour. For perennially trending hairstyles such as the pompadour or the classic quiff, a hairspray will help keep your hairstyle on its best behaviour, without leaving any obvious signs of grooming wizardry.
How To Use Hairspray
Once you're out of the barber's chair, you have to learn to apply the strong stuff yourself. Fortunately, it's not difficult.
First, make sure that the hairspray you're using is tailored to the finish that you are trying to achieve. Different formulations offer various finish properties such as volume, shine, a reworkable hold, an extra strong hold or a natural matte finish.
Check that the nozzle is clear of obstruction to ensure that the spray leaves the can as an even mist. To ensure an even, light layer of hairspray, always apply from around 8-12cm from your head, moving the nozzle around until a light mist has covered all of your hair. Prevent it from getting into your eyes by holding one hand across your brows and using your free to hand to apply the spray.
For specific areas of your hair which require extra volume (such as a quiff) try holding this hair in place after you have applied hairspray until the application has dried. Or if all-over volume is the hair trend you're looking for, keep your head is upside down and spray the underside of your hair towards your roots to create extra lift before you fix your final style into place.
To ensure coverage of stray hairs around your hairline, apply hairspray directly to your fingertips then use them to coat and smooth these hairs into place. And if you need extra hold or shine, layer your hairspray. Apply lightly and evenly then let each application set, repeat until you've achieved your desired finish.
The Best Brands For Men's Hairspray
Aveda Control Force Hair Spray
The Aveda brand party line is eco-friendly and planet preserving, so unsurprisingly you'll find no nasties in this hair-taming spray. The formulation offers a firm hold and frizz-banishing humidity defence, then there's the added bonus of its claimed net-zero climate impact. Going green never looked so good.
Buy Now: £22.00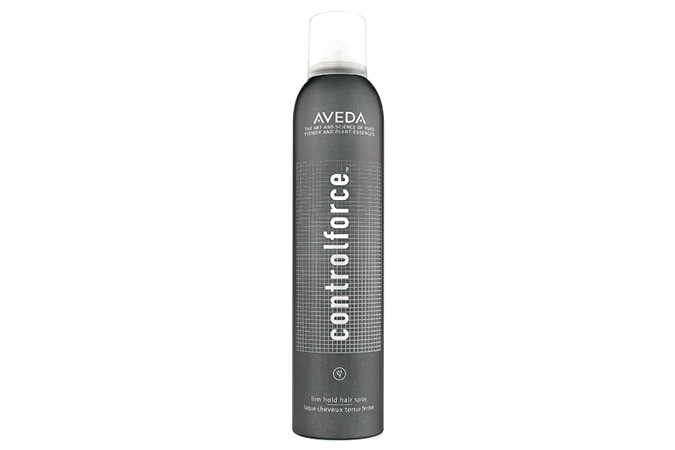 Schwarzkopf got2b Glued Blasting Freeze Spray
If you've been saddled with flyaway hair, only the toughest stuff will keep your locks in check, which is where Schwarzkopf's got2b Glued Blasting Freeze Spray comes in. Like its name suggests, it offers a vice-like hold that will stop your hair in its tracks, even on the windiest days.
Buy Now: £4.19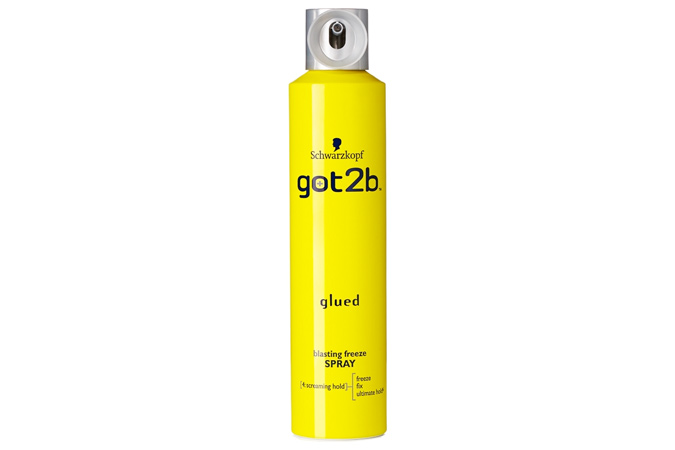 Kevin Murphy Anti Gravity Spray
Debunking the myth that hairspray is all industrial-strength chemically-powered pollutant, Kevin Murphy's Anti Gravity spray brings together Manuka honey, lavender oil and grapefruit extract to promote hair growth, so you'll get loads more than just weightless volume and shine here.
Buy Now: £21.00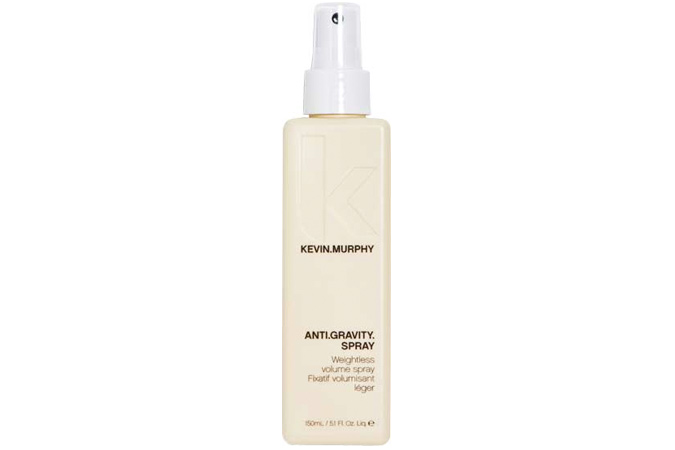 KeratinMD Hair Building Fiber Finishing Spray
Demonstrating that holding hairs steady isn't the only trick that hairspray can pull off, KeratinMD's hair building spray is packed full of organic keratin fibers to give your barnet more body while holding it in its place. Donald Trump, take note.
Buy Now: £13.95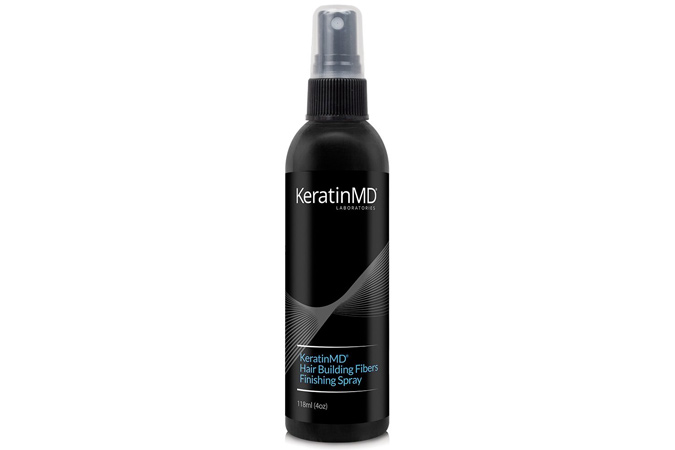 Paul Mitchell Firm Style Freeze and Shine Super Spray
Super by name, super by nature. Paul Mitchell's 2-in-1 hair spray will allow you to cut corners in your quest to achieve your very best hair day, thanks to a double whammy of a super strong hold and mirror-like shine. We love a good multi-tasker.
Buy Now: £14.75
American Crew Classic Spray
American Crew has built up a reputation as the thinking man's grooming brand of choice thanks to fuss-free formulations that work. True to form, the brand's Classic Grooming Spray offers a medium, flexible hold and comes packed with added bonuses such as UV protection and conditioning aloe vera.
Buy Now: £8.95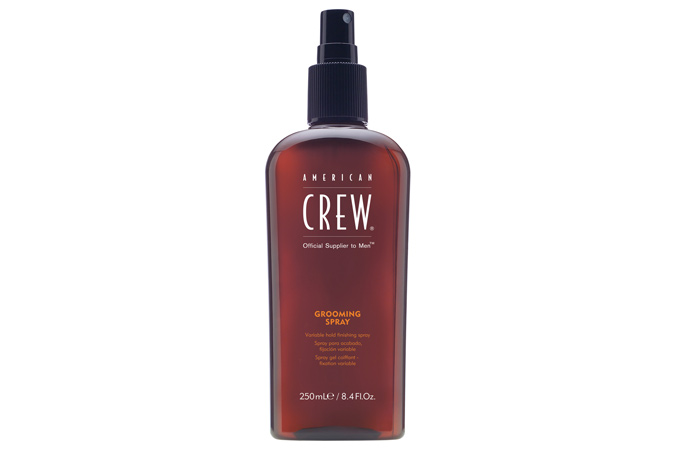 Sachajuan Hairspray Strong Control
Premium Scandinavian brand Sachajuan nails that whole tasteful minimal thing from the get-go with its hairspray's packaging, but underneath that achingly cool exterior you'll find a powerful protein-enriched formulation. The barbershop favourite sets almost instantly for a strong hold without the crunch factor.
Buy Now: £20.00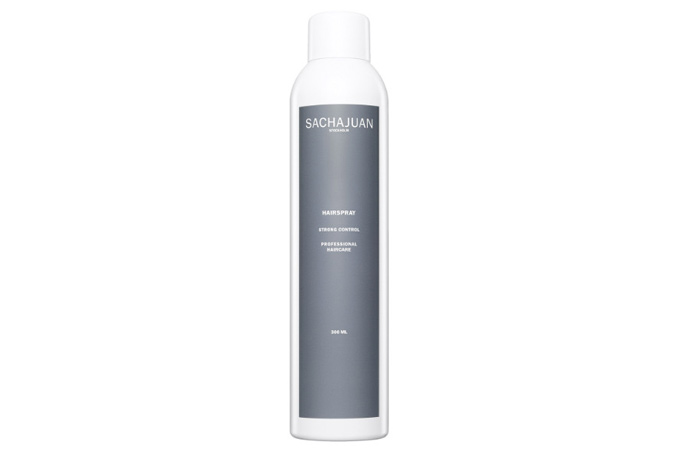 Living Proof Flex Style Spray
If you're the indecisive sort who lives with his hands in his hair, meet Living Proof's flex hairspray which will have your hair's back when it's windy, but can be moulded to your every whim after application – it's designed for a looser hold that can be restyled throughout the day.
Buy Now: £23.00