The concept of 'power dressing' feels obsolete in this day and age. Rigid dress codes have largely been relaxed since the stiffly shoulder-padded eighties. For every suited and booted corporate titan, there's a Mark Zuckerberg in a hoodie, grey T-shirt and jeans – with the power to buy them outright.
Indeed, some argue that 21st-century power dressing is wearing what you want: you're so rich and important that nobody's going to call you on it. But nobody's going to respect you for it either. If you actively want to wear bad clothes, what does that say about you?
True power dressing is about demonstrating mastery, not flaunting your wealth or peacocking. It's showing that you know how to play by the rules, and bend them to your will. It's knowledge of what's appropriate: not dressing like a teenager when you're the boss, or 'for the job you want' when you're still on coffee duty. Because knowledge, after all, is power.
With that very much in mind, here FashionBeans codifies five precepts of contemporary power dressing – ones that are relevant for Wall Street and Silicon Valley alike. Time to update your status.
Double Impact
That classic power dressing staple: the pinstripe suit — for years as outdated as Gordon Gekko's rig at the denouement of Wall Street 2: Money Never Sleeps — is once again on point.
However, even in conservative, tailoring-heavy environments, there's something a tad abrasive about overly crisp lines. You're telegraphing your ambition too loudly, like a candidate on an episode of The Apprentice shouting into the end of a phone. And in casual workplaces, it's totally the wrong call.
You could trade for a chalkstripe – a wider, fuzzier line – which softens pinstripe's sharp elbows. Or, for a power dressing commodity that's rising in value, invest in a plain double-breasted jacket, whether a blazer or part of a suit.
The single-breasted's more voluminous sibling takes skill, confidence and a perfect fit to pull off, which is why not many try. It's a subtle but unmistakable flex that stands out just enough in the stuffiest boardroom – or trendiest 'breakout space'. They're also literal power dressing; in as much as they add visual heft to your upper body. Who you calling a wimp, Gordon?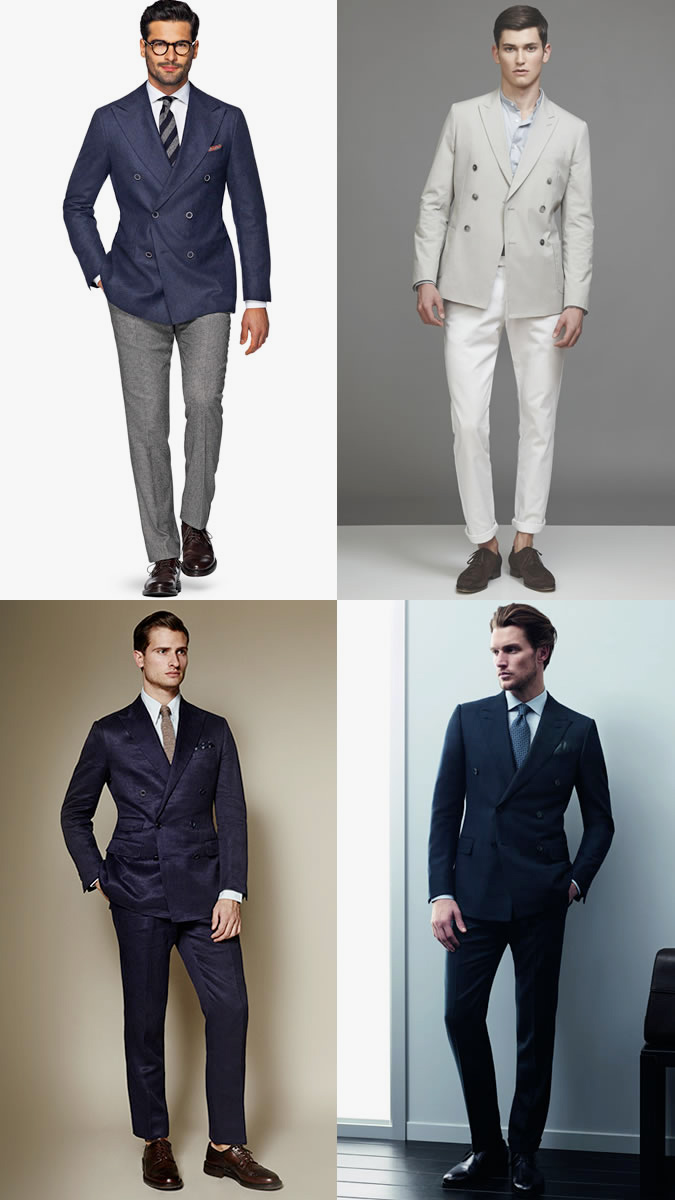 Key Pieces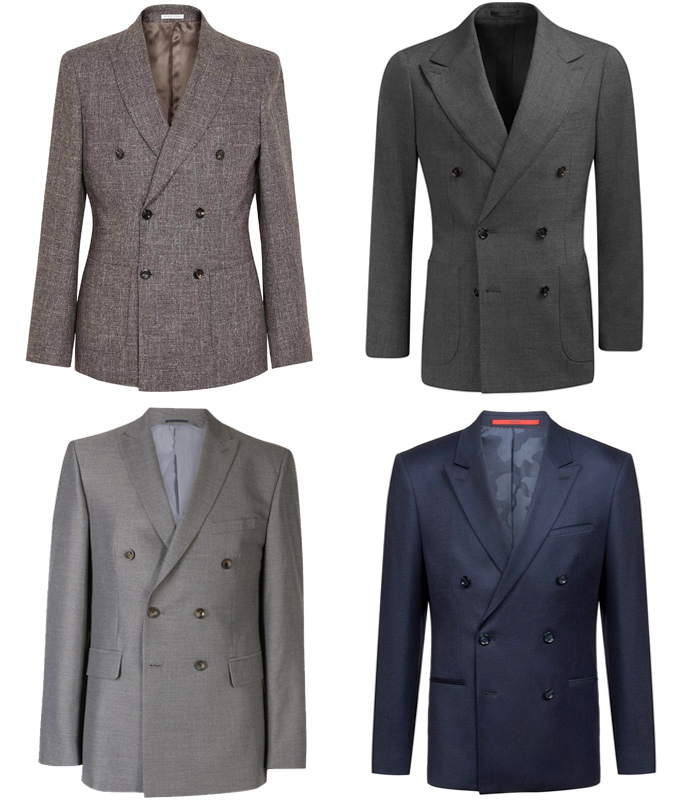 Good Timing
A gold watch ticks the old-timey power dressing boxes. But pricey wrist candy doesn't prove anything in and of itself. Except that you're rich.
Ask yourself: is your watch dialled into your outfit and surroundings? Do you understand what makes a timepiece formal or sporty, appropriate for a black tie event or a barbecue? Have you, say, picked out a colour on the dial elsewhere in your ensemble? An affordable watch, deployed expertly, trumps an expensive one worn badly.
A couple of years back, Fiat heir and swag lord Lapo Elkann was spotted wearing a grey chalkstripe DB, a light blue shirt and mid-blue tie. Sitting under his monogrammed cuff was a £150 Toywatch – in his shirt's exact shade. This power move proved three things: 1) he didn't need his watch to prove anything; 2) he had an eye for detail; 3) he probably had a walk-in watch wardrobe, with one in every colour.
You don't have to own an arm's worth of watches, though: one good timepiece can suffice. But then you should have chosen it carefully, for maximum versatility.
Key Pieces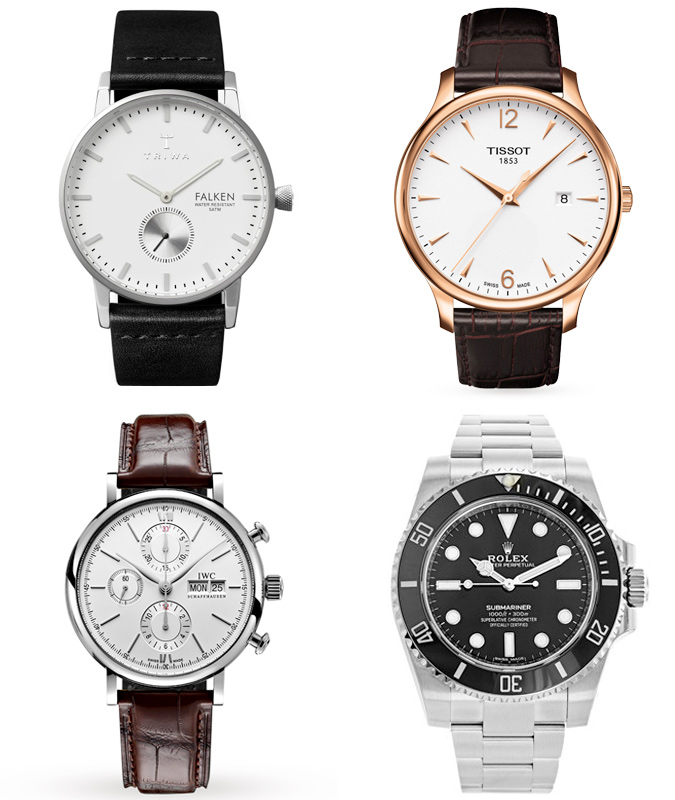 Brass Neck
There are still some workplaces where neckwear is de rigeur. If yours is one, just drop some cash on one of the best tie brands (Drake's, Charvet, et al.) and be done with it. Or perhaps try something slightly more imaginative, like a knitted style, or a different material like wool or linen.
But for many of us, ties are a smart-casual quandary. Wear one, and you risk appearing overdressed; skip one, and you close off one of your few avenues for self-expression. You're just another generic guy in an open-necked shirt.
The power move? Cut the Gordian tie knot altogether. Collarless, grandad or band-collar shirts are a swerve but also still recognisably shirts and thus will satisfy most dress codes. Roll neck jumpers pull similar double duty in the colder months. You're within the confines of convention, but also outside the box.
Then there are the more casual with-tailoring options like a polo, Henley or T-shirt (in descending order of smartness). These will obviously not fly in certain situations, but nevertheless they're still power moves: you need the right suit or blazer (looser, less padded) and the right kind of top (premium fabrics and a trim fit). They're advanced-level; there's risk involved. And reward.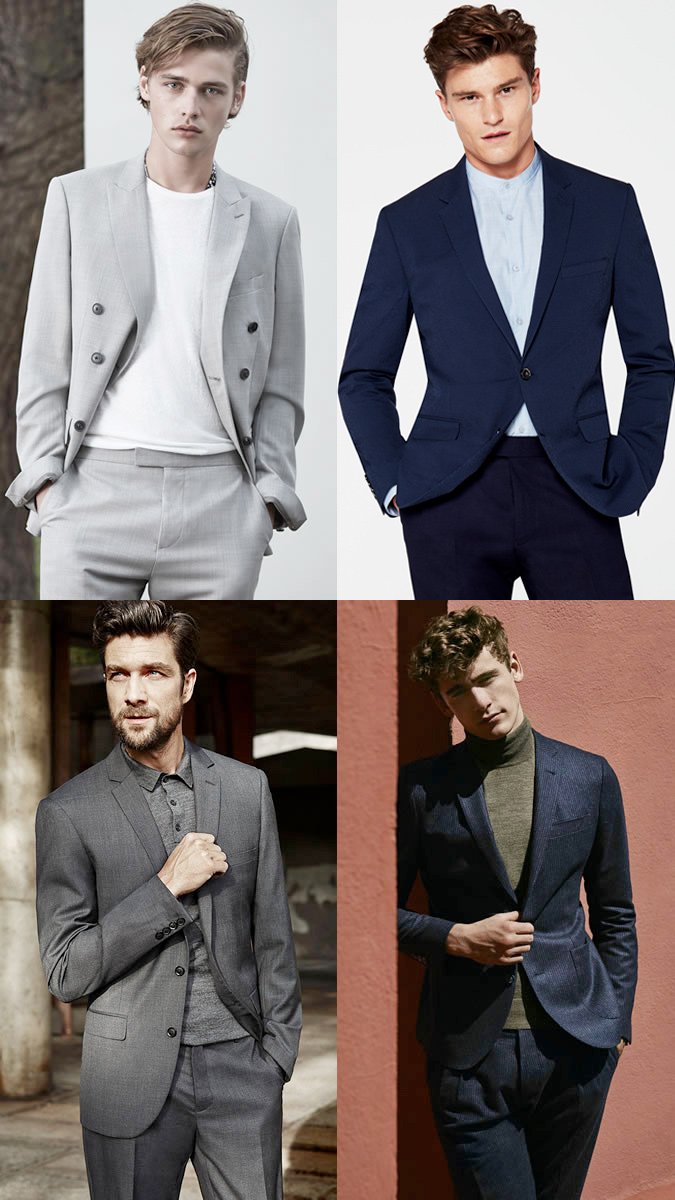 Key Pieces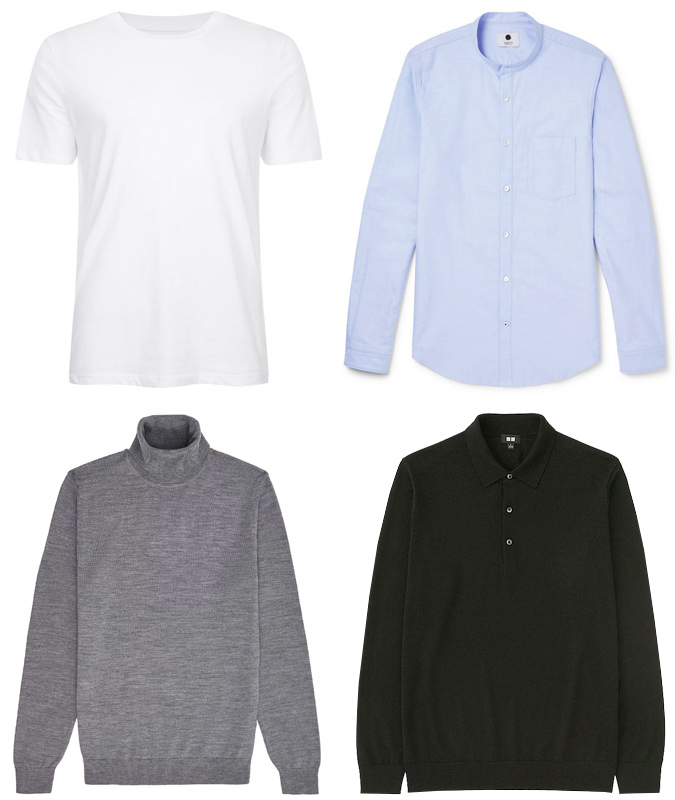 A Fresh Fade
From rappers to footballers, every man fetishises a new hairstyle, and with good reason: it gives you a literal and metaphorical edge.
A recent trim can make the sloppiest of outfits look pulled together, which conversely also means the even the most razor-sharp of tailoring will be blunted if you're mop is shaggier than Zuckerberg's dog.
Frankly, almost any haircut will do as long as it's frequent. But a fade in particular is powerfully versatile: its origins in the military mean that it's not entirely out of place in the corporate trenches. But as with avocados and Princes of Bel-Air, freshness is paramount, so you'll want to get it seen to once every two to three weeks. Better brush up on conversation topics for your barber.
As for what you do with your 'do up top, slicked-back styles and those finished with partings fit the bill for the boardroom, and can be saved by a modern mid-fade from feeling as outdated as a Filofax.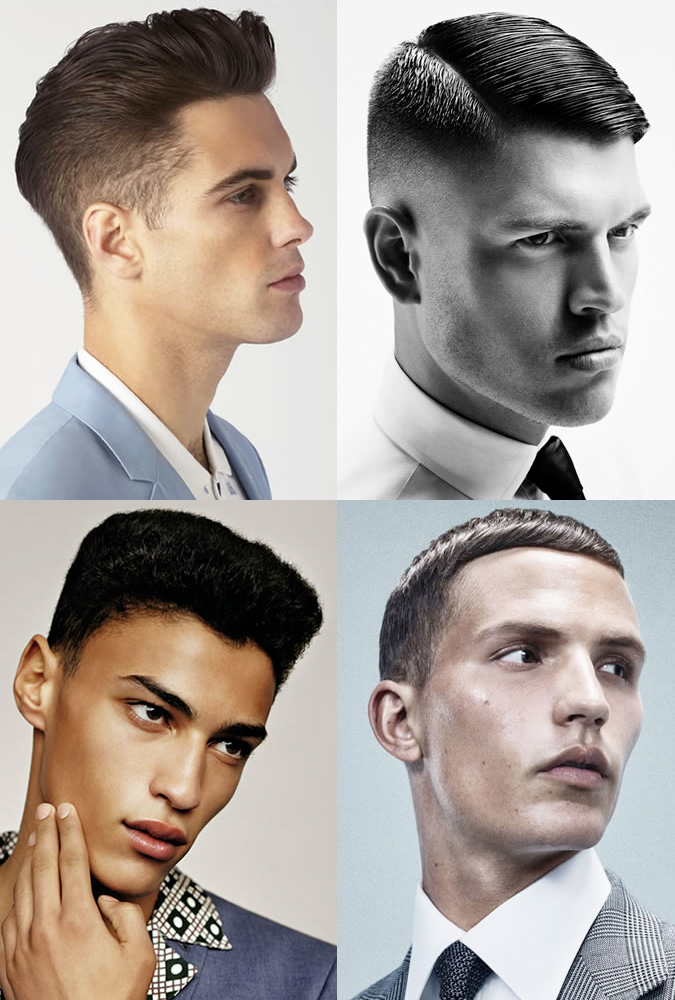 Good, Clean Footwear
Whether you wear commando soles or sneakers to work, there are some power dressing principles with a foot in both camps.
Firstly, quality. You can tell a pair of well-made, Goodyear-welted shoes the second they step into a room. And often the price difference to cheaply made isn't that steep – especially if you consider that you'll be replacing those cheaply made shoes inside of a year, as opposed to just getting them resoled (if that).
The same applies to dressed down footwear. Believe it or not, most luxury sneakers don't cost more purely for the sake of it: they're usually made with better quality leathers and stitched instead of glued. As with smarter shoes, they'll last – and look better – for longer.
This interlinks with the other factor: cleanliness, which is next to style godliness. It matters not that your shoes were handmade from the finest unicorn leather by artisan elves if they're scuffed AF. It's no coincidence that we talk about 'looking polished'.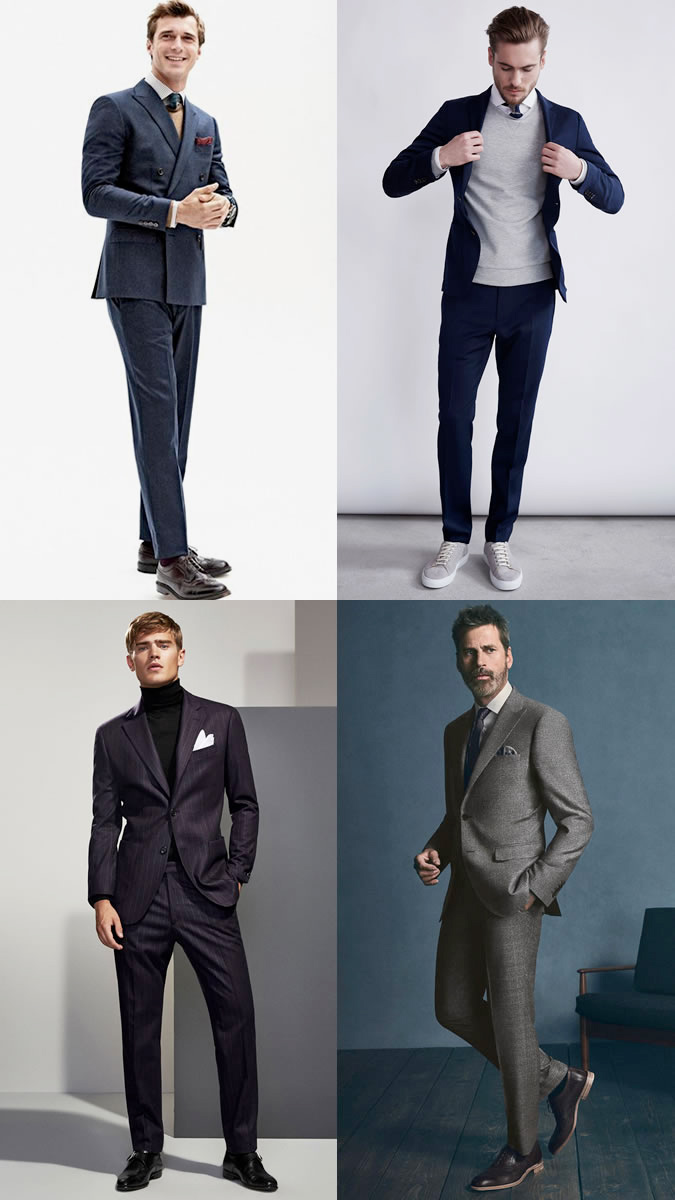 Key Pieces