As the frost begins to spread across the land, it becomes ever harder to leave our tightly tucked quilts. What we need is something equally quilted. Like a jacket made of a quilt. A quilted jacket, if you will. And even if you've never been pheasant shooting in the three counties let us tell you, it's a gloriously cushy thing.
Giving it these posh-boy connotations isn't too unfair when you find that the style started life as a quilted vest actually meant for shooting in the mid-1960s. The quilting part refers to garment that stitches at least two layers of cloth – traditional quilted jackets add a third layer of padding to create that distinctive diamond pattern.
The first version was made out of a synthetic polyester to help with the soggy British weather while the quilting element provided a light, natural insulation without the need for the ethically dubious down padding like its less posh cousin the puffer (although some options do contain down).
Later versions brought waxed cotton to the mix for a softer feel, while the early green and navy versions have remained the standard go-to shades, as the style grew in popularity largely thanks to its flexibility of movement and its dressed-up but still casual appearance.
Pair with a smart cotton button-down shirt and chinos for a look that reeks of the countryside, or a crew neck and slim jeans for a contemporary appearance better suited for shooting the breeze at the pub than any wild game.
The Best Brands For Quilted Jackets
Barbour
Barbour has been outfitting outdoorsy types since the 19th century, and although it hasn't been making quilted jackets for as long as that, the style has still become synonymous with the British heritage brand. Having started life as the Countryman jacket in 1979, Barbour changed the name of its flagship QJ to the Liddesdale in 1994 after the valley of the same name in the north of England (a spot where a warm quilted jacket would certainly not go amiss).
The Liddesdale, which consists of a corduroy collar and a diamond pattern, isn't the only quilted jacket in the Barbour armoury though, with other popular versions including the Edderton which comes with a shorter, blouson cut and the Chelsea Sportsquilt which is modelled after the ones worn by horse riders.
Buy Now: £89.95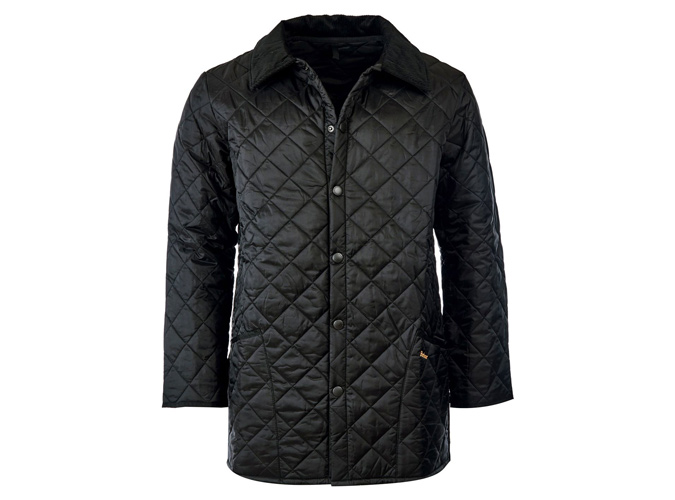 Jack Wills
In its two decades, Jack Wills has positioned itself as the offspring of Barbour so while papa is galavanting around the estate in his Land Rover and Barbour jacket, the heir to the family jewels can crawl to lectures in their Jack Wills quilted car coat. And with a flannel lining, corduroy collar and chunky front pockets there ain't much difference between this version and the Barbour Liddesdale, apart from the branding and being less spenny of course.
Buy Now: £60.00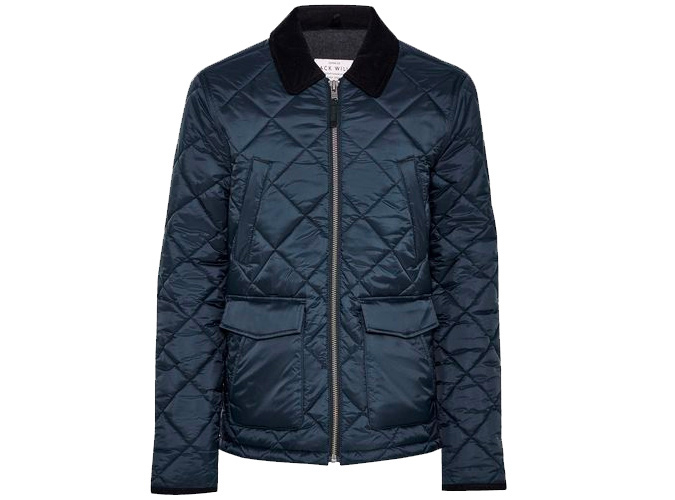 Burberry
If there's anything Burberry does well it's reeling off British classics with a high fashion edge (and adding that oft-repeated, never bettered Burberry check). It's not all about the style with the luxury fashion house on this one though, with cutting-edge thermoregulation technology to help keep your core body temperature at the ideal 37.5°C to go with the sharp Harrington cut and that check.
Buy Now: £690.00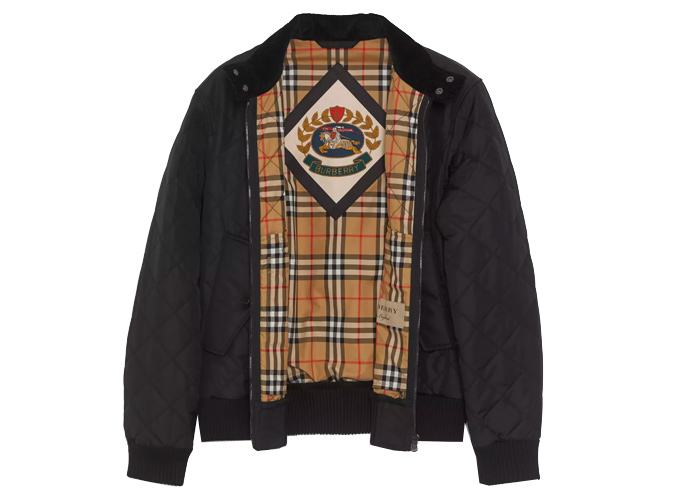 Superdry
Shooting a little younger than the other British brands on this list, Superdry aims for the streets rather than the well-beaten country road on its quilted jackets.
And so we get an icy blue side stripe bolting down the sleeve, a protective hood because a flat cap is too sepia-toned for street style and a chevron styled pattern leading into the more traditional diamond up top.
Buy Now: £99.99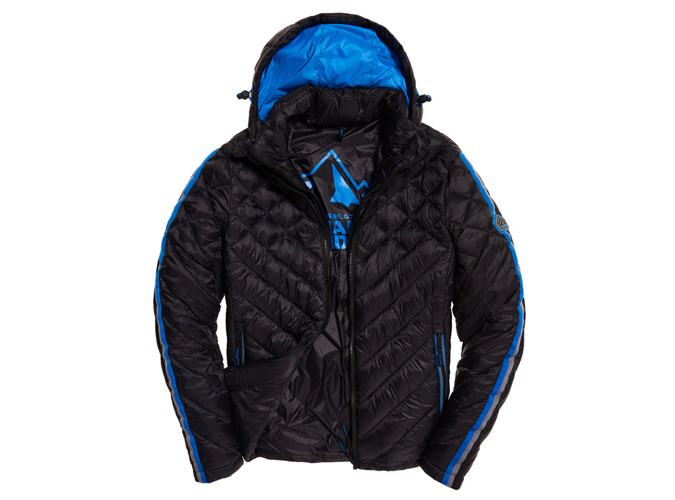 John Lewis
By definition shopping at a department store can be a mixed bag, but with British chain John Lewis, quality is guaranteed (it's quite literally ingrained in the brand). Its own brand quilted jackets are a particularly safe option among a hard-to-go-wrong style.
Its classic version is made out of a waxed cotton so you don't have to worry about getting caught in one of those pesky showers, while a slim fitting mid-length cut flatters those broad shoulders.
Buy Now: £109.00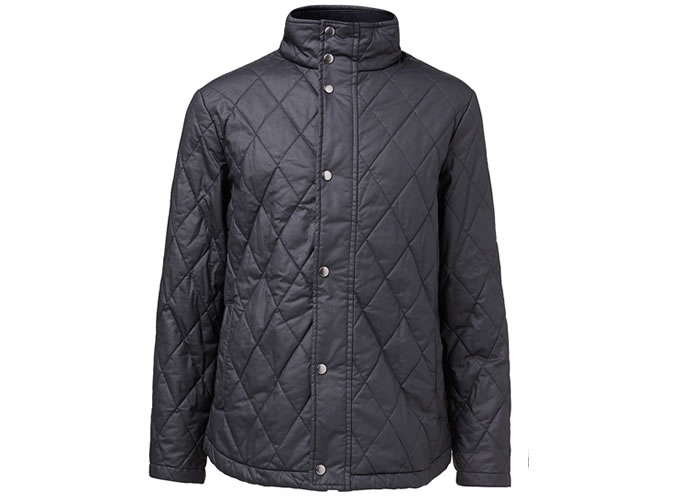 Ted Baker
Don't forget to add Ted Baker into the mix for star baker in the great British quilt off. The premium high street retailer excels at shaking up design standards like the quilted jacket, and so we get a classic Harrington shape cut to the waist with a square, not a diamond pattern and a jazzy inner lining to flash at passersby.
Buy Now: £245.00
Gant
Preppy giant Gant is targeted at a bit more of the older gent than its fellow American rivals, Tommy Hilfiger and Ralph Lauren, a demographic where the quilted jacket is fertile territory. Cut like a field jacket with extra length at the hem and more room around the body and waist this QJ is forgiving enough for all gents to sport, and with padding made from recycled material. Wait, did we just say sustainable? Well, that's one more reason to buy.
Buy Now: £250.00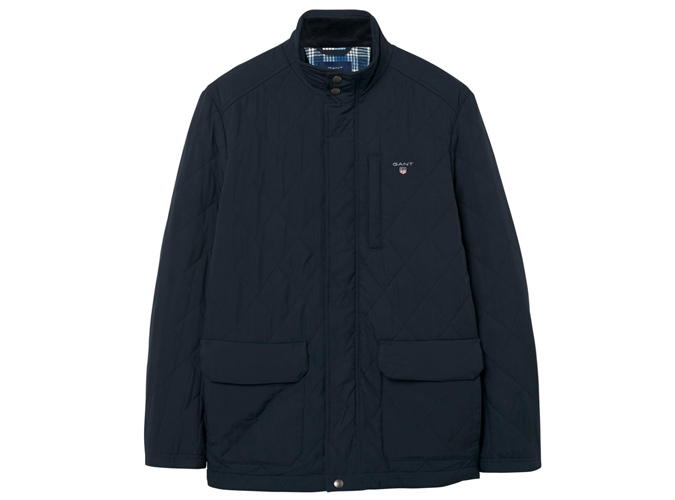 Joules
The quilted jacket is the jewel in the Joules outerwear crown and that's quite enough puns so let's move on swiftly to the brown outer making a welcome change from the standard blue, the longer lengths and the bevvy of pockets. And outside of Barbour, the British country lifestyle clothing brand has one of the widest collection. So quilt us up, Joules, we're ready to get snug.
Buy Now: £99.95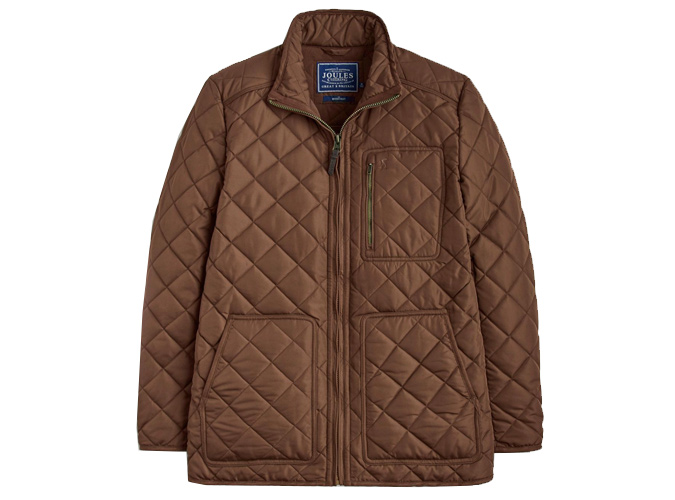 Belstaff
Having repositioned itself from solely a heritage brand to a luxury sportswear maker championed by the likes of David Beckham and Brad Pitt earlier this decade, Belstaff has made a habit of taking classic outerwear out of its stuffy cupboard and into a box labelled cool as a leather-clad cucumber.
Case in point is its reinvention of the quilted jacket, which is a lot less country bumpkin and a whole lot more motor racing rogue, clad in super sleek black with reinforced shoulders that mimics the brand's stylish leather jackets.
Buy Now: £450.00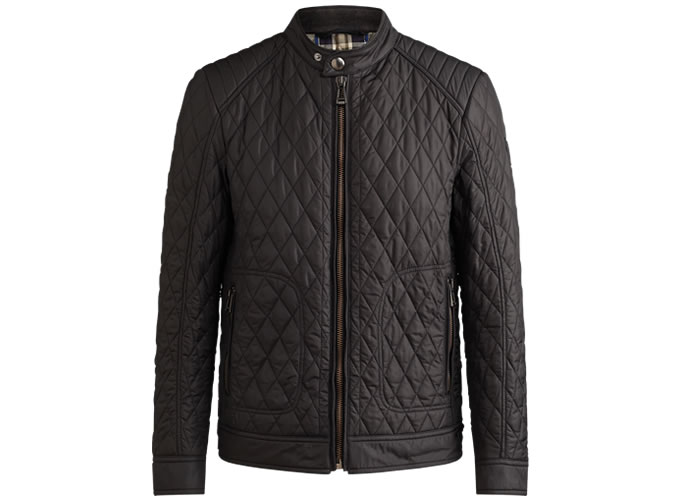 Emporio Armani
In a list dominated by British brands it's refreshing to see the Italians rearing up into the QJ dogfight. It's a mighty fine stallion too – the imperious Emporio Armani – the second brand from Giorgio Armani and one of only two that is designed by the ledge himself.
This quilted bomber jacket is indicative of the range – all-black and as slick as a dollop of hair gel – you'll probably catch Keanu Reeves slo-mo repping this in the Matrix 4.
Buy Now: £278.00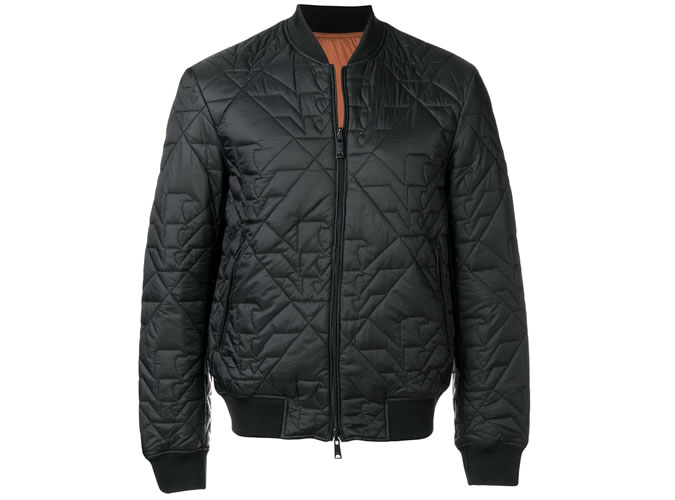 Adidas
Now we have to admit you won't catch grime superstar Stormzy in a quilted jacket. Really, what? Shut up? Adidas do a quilted jacket? Maybe you just might then, along with all the other hypebeasts and rappers who worship the sportswear brand, with this glossy jacket that takes after the traditional Adidas track top (you know that one that Stormzy fella wore in that video) with the addition of a striking zig-zag pattern.
Buy Now: £100.00